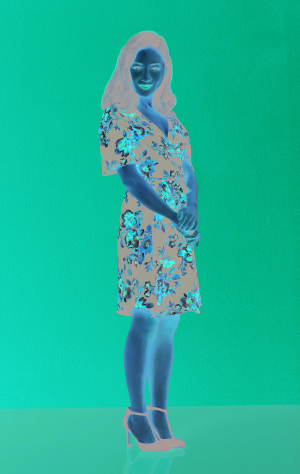 Contance Wu stars in "Fresh Off the Boat"
A new episode of the ABC comedy "Fresh Off the Boat" airs Friday, Nov. 23. Now in its fifth season, the series follows the lives of the Taiwanese-American Huang family in 1990s Orlando, Florida, and is based on an autobiographical book penned by food personality Eddie Huang.
Portraying Huang's younger self is Hudson Yang ("The Sisterhood of the Night," 2014). As a hip-hop-obsessed youth in a mostly white community in Florida, Eddie faces many challenges and gets himself into some interesting scrapes -- all of which are hilarious, of course. He is accompanied by his two younger brothers, Emery (Forrest Wheeler, "Mortal Kombat: Legacy") and Evan (Ian Chen, "Fancy Nancy"), his grandmother (Lucille Soong, "Desperate Housewives") and his parents.
The Huangs move from Chinatown in Washington, D.C., to Orlando in pursuit of the American dream -- Eddie's father, Louis, wants to open a steak house in the sunshine state. Louis is portrayed by comedic actor Randall Park, who is best known for his recurring role as Danny Chung in HBO's "Veep."
The real scene-stealer of the series, though, is Constance Wu as Jessica Huang, Eddie's mother. Wu has had a successful career, displaying her range as an actress in her role as Laudine Lee in "One Life to Live" and in single-episode appearances in shows such as the comedy "Childrens Hospital" and the action series "Covert Affairs." But "Fresh Off the Boat" is her first long-term starring role on television.
After filming wrapped on "Fresh Off the Boat" in 2017, Wu joined the cast of another book adaptation, this time for the silver screen. Wu was cast as Prof. Rachel Chu in the 2018 box office record-breaking blockbuster "Crazy Rich Asians." The film wasn't just the highest-grossing romantic comedy since "The Proposal" in 2009, it was the first Hollywood studio film with a majority Asian cast since "The Joy Luck Club" premiered in 1993.
Representation in film and television is incredibly important to Wu, who has been a vocal activist for more Asian-American roles in entertainment that characterize beyond stereotypes. About the future of representation in her industry, Wu told Rolling Stone that to feel like Hollywood has met its goal, what's needed is "icon status." She said she'd consider her work complete "when you have an Asian-American or British-Asian or Asian-Australian who is so iconic that some college kid in Germany knows who they are, like they know who Marlon Brando is."
"Fresh Off the Boat" was the first Asian-American comedy to air in prime time since Margaret Cho starred in "All American Girl" in 1994 on ABC, so Wu has had her hand in more than one production that helps the cause. In a meta moment, the new season sees the Huangs welcome another Chinese family to the neighborhood.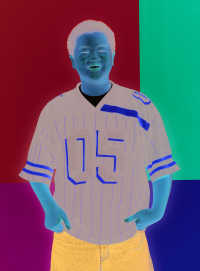 "Fresh Off the Boat" star Hudson Yang
"Fresh Off the Boat" has embraced its place in time with story arcs that really bring on the nostalgia. From Eddie mourning after the deaths of his idols Tupac and Biggie to Jessica's obsession with "Melrose Place" taking over her life, the show is rife with loving references to the 1990s. There are also some necessary, warmhearted jabs at '90s culture, from the outrageous fashion to its seemingly ancient technology. There's nothing quite like a series that takes us back to our own younger days.
When the series began, "Fresh Off the Boat" was peppered with narration by Huang. This narration device was ditched in season 2 in order to focus on stories from all family members, not just Eddie. The widening of the show's focus has made some stellar comedic performances possible. Though he provided inspiration for the series, Huang has since chosen to distance himself from the "Fresh Off the Boat" world. Pleased as he was that the show based on his memoir put an Asian-American family at the forefront of a network series for the first time in two decades, Huang was disappointed with the liberties the show's creators took with his story.
In a New York magazine essay published just before "Fresh Off the Boat" premiered, Huang shared the double-edged sword that is creating a universal story from a specific experience. While characters from his memoir were, he felt, oversimplified to reach a wider audience, the universality of feeling different effectively connects any audience.
Huang appears to have been an influence to Yang not only as character inspiration, but in a shared passion for food and the culinary scene. Yang recently revealed in an Instagram post that he is now a partner in a new Los Angeles restaurant. The 15-year-old invested his television money in Không Tên, a modern Vietnamese restaurant serving a Southern Californian take on staple dishes. The young investor clearly has a knack for his new venture, as the restaurant currently has many favorable reviews from customers online.
Don't miss a brand-new episode of "Fresh Off the Boat," airing Friday, Nov. 23, on ABC.