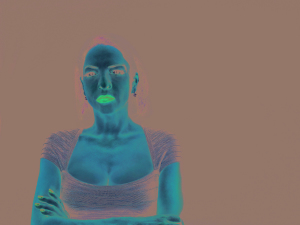 Veronica Falcón stars in "Queen of the South"
Mafias, syndicates and drug cartels: they all seem to result in a guaranteed audience when put on film, with viewers allured by their depictions in both small- and big-screen crime dramas. Something about organized crime remains ever compelling, but often these stories feature a primarily male cast, with women treated more as accessories to the leads than as solid characters possessing individual agencies. Perhaps this explains the success of the female-led crime drama "Queen of the South," which is now in its third season, with a new episode airing Thursday, July 5, on USA.
"Queen of the South" thrusts viewers into a world we've seen before, but with a unique angle: a growing drug empire, but one that's led by a fierce female queenpin. Falling in love with a dashing drug dealer, Teresa Mendoza (Alice Braga, "Elysium," 2013) finds herself caught up within the inner workings of a drug cartel. After he is murdered, Teresa must abandon her life in Mexico in order to be safe and secure. She winds up in Dallas, Texas, but it isn't long before the burdens of her lover's past come to haunt her and she finds herself drawn into the Vargas Cartel.
The Vargas Cartel's American chapter is also unusual for a crime drama. Long before Teresa begins to ascend the ranks of the drug lord world, she sees female leadership already established within. Veronica Falcón ("The Heirs," 2015) plays the stone-cold Camila Vargas, the wife of Don Epifanio Vargas (Joaquim de Almeida, "Our Brand Is Crisis," 2015) and the American face of their narcotics empire. She offers Teresa security at a price: she must take the place of her fallen lover and become a drug-runner. What Camila doesn't count on, however, is the ingenuity and cleverness of Teresa, who has little left to lose and so much to gain from learning the trade and forging her own path.
Last season we witnessed the growth and grooming of Teresa by Camila, who sees the younger woman's potential and eagerness to dive deeper into the trade. What Camila hadn't prepared for, however, was that Teresa had her own plans. A season initially fueld by an external drug war between Vargas and another cartel winds up in an internal battle for control between the reigning queenpin and the would-be queen. Teresa's desire to carve out her own cartel has its own challenges, though still at the forefront is the wrath of Camila, who feels betrayed and desires vengeance after an unforgivable act at the conclusion of season 2.
"Queen of the South" may seem fresh to North American viewers, given that its premise is a femme-led narco drama, but the story itself has deeper roots, both as a telenovela and as a novel. Arturo Pérez-Reverte Gutiérrez penned "La Reina del Sur" in 2002. The book took off, in large part due to a narrative built upon truth, as the character of Teresa Mendosa is based on the real-life queenpin Marllory Chacón, a name that may be familiar given her implications with the Panama Papers. Loose inspiration is all that's there, however, as the series diverges quite a bit from what little is actually known about Chacón and her real-life empire.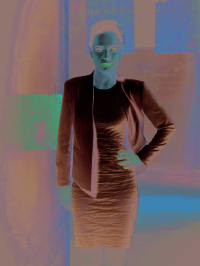 "Queen of the South" star Alice Braga
This isn't the story's first time as a TV series, either, with the Spanish-language adaptation, "Le Reina del Sur," having been on air since February 2011. There are subtle but distinct changes between the two adaptations, perhaps the most notable being the nations to which each Teresa flees. In the Spanish adaptation, Spain becomes the obvious choice for Teresa's getaway, while the U.S. adaptation places Teresa in the American south. As far as Mexican telenovelas go, "Le Reina del Sur" has made huge waves on Mexican television, and is Telemundo's second most expensive telenovela ever. The Mexican series has also garnered some awards, snagging People in Spanish Awards for Best Telenovela, Best Actress (Kate del Castillo) and Newcomer of the Year (Cristina Urgel) in 2011.
Although the American adaptation doesn't have quite the same level of notoriety, what it does possess is a stellar cast that brings something new to America's airwaves. While female-led involvement in the crime world is often depicted in a comedic or less-than-successful fashion, "Queen of the South" is propelled by its fierce female leads.
No longer are women merely seen as accessories to mob bosses and cartel overlords: these ladies are confident, ice cold and calculating, needing no rescue as they can take care of themselves. As Braga reflects in a recent promo video for the series, "representation matters ... the more you have leading roles for women, you open more doors for other industries." Braga is hardly encouraging all women to rise up and become criminal masterminds, but she does see the empowerment that comes from having strong females placed in strong roles on-screen, particularly for people of color.
Indulge in the drama, action and suspense of the series' latest season, with an all-new episode of "Queen of the South" airing Thursday, July 5, on USA.