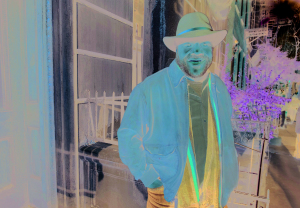 Frankie Faison stars in "The Village"
In the past few years, television has seen a conscious shift in tone when it comes to storytelling. With cultural surges in sensitivity to various social issues, screenwriters have tapped into audiences' cravings for real human stories that showcase problems people actually face today. For example, "Jane the Virgin" has dealt with the terrors of having a precarious citizenship status, while "The Good Doctor" has commented on mental health and discrimination within the medical field -- and there are so many more examples to be found across all networks.
Following the trend of portraying relevant, down-to-earth storylines, NBC's new ensemble drama, "The Village," promises to tug at the heartstrings and represent the intimate challenges ordinary people face by exploring the lives of a diverse set of characters bonded by proximity. The first episode of "The Village" premieres Tuesday, March 19, on the peacock network.
The new drama series follows a group of people living in a Brooklyn apartment complex predictably called The Village. The unlikely community is comprised of people with completely different backgrounds and struggles, and while their individual stories are each addressed in turn, the characters form a crucial support network for one another in a way that breaks down the boundaries and disparate life experiences that divide them. The show has already been widely compared to its fellow NBC prime-time series "This Is Us," thanks to its ensemble format that brings together a sentimentally haphazard host of characters.
The characters of "The Village" are seemingly unremarkable in their individual life trajectories but inspiring in their collective formation of chosen family. Frankie Faison ("The Wire") and Lorraine Toussaint ("Orange Is the New Black") play Ron and Patricia, an older couple who take on a caring community leadership role and form the "heart and soul of the building," according to an NBC promo. Nick (Warren Christie, "Alphas") is a troubled war veteran who has recently returned from a tour in Afghanistan and struggles to open up to others; Ava (Moran Atias, "The Resident") is an Iranian immigrant mother desperate to ensure a good life for her son while living in fear of being deported; and Sarah (Michaela McManus, "One Tree Hill") is a single mother whose hands are full with her nursing job and her pregnant teenage daughter.
All of these threads are full of potential for a complex and interesting narrative, but it's Patricia, a social worker, who acts as the show's center of gravity. In an interview with Entertainment Weekly, Toussaint describes her character as "people driven, heart driven, sort of the den mother" to whom other residents come with their joys and troubles. It's largely through her that all the storylines intersect, and even Nick, the most emotionally damaged individual of the group, begins to warm up to the concept of having a makeshift family. By having one character orchestrate the emotional catharsis of the show, showrunners have created a self-sufficient fictional community that sets the stage for a slice-of-life series.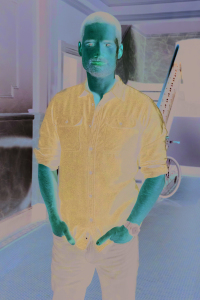 Warren Christie as seen in "The Village"
At the 2019 SCAD aTVfest, show creator Mike Daniels talked about how the organic simplicity of the characters' lives is a central aspect of "The Village." "It feels a little strange that that kind of feels revolutionary right now, to sell a show that's about community, and about love, and about hope."
In anticipation of the series premiere, NBC has taken a step outside the box to promote the show in an appropriately creative way. Large crocheted hearts have been placed in public spaces around some U.S. cities, sometimes accompanied by the words "love is the thread that connects us all." The public has even been jumping on the bandwagon by posting snaps of themselves in front of their local hearts on social media. On Feb. 20, Daniels tweeted a picture of a crochet heart on a billboard for "The Village" and wrote, "Step 1: we blanketed an anxious nation in hearts. Step 2: we restore a little faith in humanity. Tune in?"
Showrunners have made no secret of the fact that they are gearing up for an emotional ride, and they aren't afraid to delve into some deeply personal and even controversial subjects in "The Village." Without revealing too much about the characters, the network has positioned the show to be a sentimental but unflinching look at some of the hard truths and heartbreaking choices of human life, as well as the healing powers that a loving community can provide. Hold on to your heartstrings and tune in to the series premiere of "The Village," airing Tuesday, March 19, on NBC.