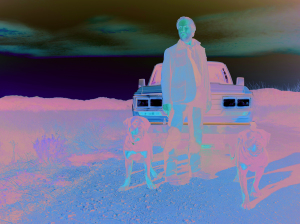 Jeff Bridges stars in "The Old Man"
Sometimes it's best to let sleeping dogs lie, but that's not always an option as the past has a tendency to catch up with those trying to outrun it. In the case of FX's newest series, waking up that sleeping dog might come at the risk of being bitten.
Premiering Thursday, June 16, on FX, and the following day on Hulu, "The Old Man" is sure to appeal to fans of action, suspense and drama. Academy Award winner Jeff Bridges ("Hell or High Water," 2016) stars as Dan Chase, a former CIA operative attempting to leave his past behind. Living off the grid with his two Rottweilers, Chase would prefer to spend his twilight years in isolation. Naturally, as the "John Wick" (2014) and "Taken" (2008) flicks have made clear, aging men with a "particular set of skills" do not get to simply enjoy their retirement.
Following a failed assassination attempt against him, Chase must come out of hiding and confront his past head-on.
Joining Chase from his past is FBI Assistant Director of Counterintelligence Harold Harper (John Lithgow, "The Crown"), a man directly involved in the botched job that led Chase to leave the CIA and go into hiding. Not exactly old friends, Harper's history with the longtime fugitive gives him unique insight into how best to hunt him down.
As if having his retirement rudely interrupted wasn't enough, Chase must also stay one step ahead of the government agents on his tail. On the "good cop" side of things is Harper's understudy Agent Angela Adams (Alia Shawkat, "Arrested Development"), a young FBI agent eager to bring Chase to justice. On a more concerning front, Chase is also pursued by the very agency he abandoned 30 years ago via CIA Special Agent Raymond Waters (E.J. Bonilla, "The Kitchen," 2019) and a special ops contractor, Julian Carson (Gbenga Akinnagbe, "The Wire").
In order to avoid capture and stay alive, Chase must grapple with the past he tried so hard to escape.
The old fugitive finds an unlikely ally in Zoe McDonald, portrayed by "Judging Amy" and "The Leftovers" star Amy Brenneman. After Chase rents a room from her, Zoe unwittingly gets swept up in the action. Providing an outsider's perspective, she aids Chase in uncovering the truth about his past and determining whether he is the villain or the victim in his own story.
The high-octane suspense of "The Old Man" should be no surprise for anyone familiar with the original novel, written by crime thriller writer Thomas Perry. The seven-episode series promises plenty of action — its trailer features a bombastic montage of car chases, gunfights and angry old men — to keep viewers' hearts pounding. The first two episodes are directed by Jon Watts, best known for directing the blockbuster hit "Spider-Man: Homecoming" (2017) and its two sequels.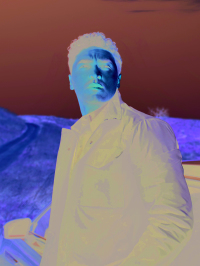 E.J. Bonilla stars in "The Old Man"
While series lead Jeff Bridges is known for his range and versatility — be it his iconic portrayal of The Dude in the 1998 comedy "The Big Lebowski" or his Oscar-winning performance in the country music drama "Crazy Heart" (2009) — he has a particular aptitude for the action genre. Bridges' grizzled appearance and gruff voice make him a natural fit for unflinching portrayals of antiheroes such as "The Old Man's" Dan Chase.
Despite the near-perfect casting, production ran into multiple delays, first caused by the pandemic, and later when the 72-year-old lead actor was diagnosed with lymphoma. Thankfully Bridges confirmed in 2021 that his cancer was in remission and the series wrapped up filming in early 2022.
Starring opposite Bridges, Lithgow is perhaps one of the few actors who matches the former's versatility. Lithgow's expansive career has seen him play roles ranging from everyday to extraordinary and from comical to criminal. Some of the highlights of his career include his award-winning portrayals of Dick Solomon in NBC's "3rd Rock from the Sun" and the Trinity Killer in "Dexter." There is no doubt the actor will make a formidable antagonist as Assistant Director Harper.
The supporting cast of "The Old Man" is also full of rising and established talent.
Following a trajectory from her breakout role as Maeby Fünke in "Arrested Development," Shawkat has made a name for herself in the dark-comedy crime drama "Search Party." In "The Old Man," Shawkat takes her experience playing a self-obsessed "citizen detective" into higher-stakes territory, portraying an up-and-coming FBI agent tracking down a dangerous fugitive.
Bonilla is another rising star to keep an eye on. He got his start on the CBS soap opera "Guiding Light" and has since kept busy as a guest star on series ranging from "Blue Bloods" to "Insecure" to minor roles in films such as "Gemini Man" (2019) and "The Kitchen" (2019). "The Old Man" marks a new step in Bonilla's career, playing a supporting role in the dark thriller.
Cover your tracks and stay one step ahead of a past that's quickly catching up when "The Old Man," premieres Thursday, June 16, on FX, with episodes available to stream on Hulu the following day.