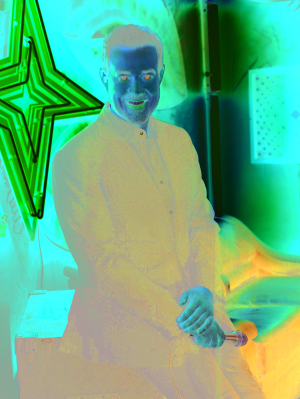 Carson Daly hosts "The Voice"
Season 19 of "The Voice" is finally set to air Monday, Oct. 19, on NBC. The show was originally meant to begin in the spring but was pushed back, like many others, due to the novel coronavirus pandemic. Fans have been unsure for months if the show would even return and, if so, how.
"The Voice" returns with host Carson Daly ("Last Call with Carson Daly") live at its usual time, every Monday and Tuesday. If you can't make it, don't stress; the full episodes go online the following day on NBC's website. And if you're behind the times on this musical phenomenon, you can download the NBC app to watch anywhere or, if you are a Hulu subscriber, the full seasons are available, too.
After a tweet from NBC announcing the new season, teasers have been popping up all over social media. The judges returning to the show are country star Blake Shelton, singer-songwriter John Legend, pop star Gwen Stefani and the original "American Idol," Kelly Clarkson. Back for her fifth season in the red chair, Stefani has been a sporadic judge over the past several years. Last seen in Season 17, she took a two-season break and was replaced with musician and actor Nick Jonas ("Jumanji: Welcome to the Jungle," 2017). While fans are asking why he's not returning, Jonas has remained silent.
The only judge who has sustained all 19 seasons is Shelton, while Clarkson is in her sixth season and Legend in his fourth on the panel. Shelton also has an impressive record as a seven-time winning coach, with Clarkson trailing behind at three wins and Legend only one.
As for Season 19 mentors, NBC is holding tight to that list and has given no hints for whom it plans to bring on. What we do know is that the network always goes big when it comes to getting the stars. Last season featured singers Ella Mai, Dua Lipa, Bebe Rexha, the Jonas Brothers and even powerhouse icon James Taylor.
As with most television series, reality TV was severely impacted by the coronavirus shutdowns, and "The Voice" was no exception. The end of Season 18 was interrupted by the health concerns right in the middle of the live shows. They managed to finish the season through video calls at home and saw Todd Tilghman from Team Blake take the crown. Now, after months of reruns and vague promises of eventual returns, we can finally look forward to something new in our lineup!
From clips and trailers that have been released for the upcoming season, it is clear that there will be no live studio audience this season but, much like the most recent season of "America's Got Talent," there will be a live video wall behind the judges — fans were given the opportunity to sign up to be a part of a digital audience, video calling in from their own homes.
This past July, even Shelton was unsure if they would be able to make the new season work. "The waves of bad news ... keep coming out of California, especially Southern California," he told SiriusXM "The Highway" in an interview. "It's on my calendar still, but every day seems like a new world we wake up in. I still hope we can get it in, and I know they created a safe situation for us, but we will see what happens."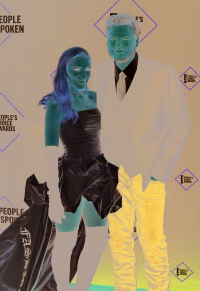 Gwen Stefani and Blake Shelton return as judges on "The Voice"
Prior to the blind auditions, singers who wanted their shot at the crown had to submit their information and video online. The select few who were chosen to audition for the judges were then brought to Los Angeles weeks in advance to adhere to the 14-day CDC quarantine guidelines.
In one clip, Stefani is shown clearly wanting to approach a singer but, because of physical distancing, she uses a T-shirt gun from her seat to launch a T-shirt to him instead. The show followed all health and safety guidelines, keeping judges and singers socially distant — the infamous red chairs placed exactly 8 feet apart.
In their time during quarantine, the four judges have kept busy. Shelton and Stefani, who have been in a relationship for about five years, quarantined at Shelton's Oklahoma ranch, where they put out a new duet titled "Happy Anywhere." Stefani had taken last season off to perform her Las Vegas residency. In one promo, Stefani explains that she and Shelton have been quarantining together, with Legend cheekily responding, "I'm sorry, Gwen."
Clarkson has continued hosting a modified version of her talk show, "The Kelly Clarkson Show," where she normally interviews celebrities, plays games and interacts with the audience members to dole out surprises and fun. Traditionally oscillating between her house in Montana and that in Los Angeles for filming, her show had to adapt in the same way as the new season of "The Voice," hosting her audience and guests digitally.
Legend and his wife, model and TV personality Chrissy Teigen ("Lip Sync Battle"), have spent their months in quarantine focused on their family — children Miles and Luna — and preparing for their third baby, whom they announced at the end of his music video for "Wild." The end of the video featured his entire family and one subtle clip of John with his arms around Chrissy, focused on her growing belly.
Now that the judges are slowly and safely emerging from their lives of (not so) quiet isolation, fans can expect even more great talent and friendly shenanigans. With trailers showing many shots of the judges turning their chairs, giving standing ovations and encouraging lots of applause, it is clear that, despite pandemic setbacks, this season is going to exceed expectations.
Turn your chair around on Monday, Oct. 19, to catch another impressive season of "The Voice" on NBC.