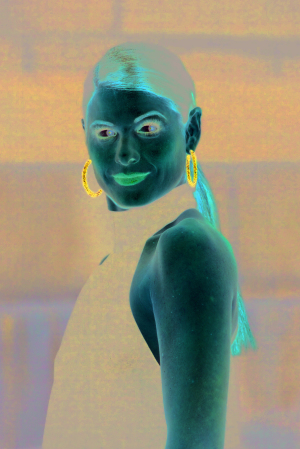 Debra Messing is slated to star in "East Wing"
Messing goes to Washington: For her next project, Emmy winner Debra Messing of "Will & Grace" fame might be channeling some serious '80s vibes.
Messing is attached to the new comedy "East Wing," from creators Liz Tuccillo ("Sex and the City") and Ali Wentworth ("Head Case"). Messing will play the role of Hollis Carlisle, "a hostess who has to balance her threatened husband, rebellious children, Nancy Reagan's chief of staff and a crippling social anxiety disorder," according to the official statement from Starz.
Yes, you read that right: this would-be series is set in the Reagan era, and the title does refer to the White House offices of the first lady and her staff. In fact, Wentworth based the series on the real-life experiences of her mother, who served as the White House social secretary during the Reagan administration.
Wentworth will have a recurring role as best friend Kelly Forbes, a stay-at-home mom who feels threatened by Hollis' success. The "friend" role isn't much of a stretch since the two actresses are good friends in real life -- Wentworth even had a guest spot on Season 11 of "Will & Grace" (she played a sobbing OB-GYN). The potential series is also a homecoming of sorts for Wentworth: Starz was the home of her unscripted comedy series, "Head Case," from 2007 to 2009.
"East Wing" is currently in development at Starz. As for Messing, her main acting gig of late was "Will & Grace," although she recently starred opposite David Cross ("Arrested Development") in "The Dark Divide" (2020), a film based on the award-winning book by nature writer Robert Pyle.
HBO goes for 'Gold': In a coronavirus-free alternate reality, we'd be gripped with gold medal fever right now, but that will have to wait until 2021.
The postponement of the Summer Olympics and Paralympics was an unexpected setback for hopefuls who have been preparing their bodies and minds for the big event. With many training facilities closed, the current situation has put a renewed focus on the mental health crisis in elite sports. And that's a conversation that is long overdue, according to many high-profile athletes.
That topic is addressed head-on in the feature documentary "The Weight of Gold," which premieres Wednesday, July 29, on HBO.
The film shines a spotlight on the unique pressures, rewards and psychological pitfalls of chasing the Olympic dream, a journey that often begins at an early age. Snowboarder Shaun White, skier Bode Miller and figure skater Sasha Cohen are among the many athletes who share their struggles in the documentary, though few people are better acquainted with the sports world's highest highs and lowest lows than the most decorated Olympian of all time: American swimmer Michael Phelps.
Phelps, who serves as executive producer of "The Weight of Gold," has 28 Olympic medals to his name, including 23 gold ones. But behind all that glory is a longtime battle with anxiety and depression.
"I believe I have experienced a state of depression after every Olympics I competed in," Phelps said in the HBO news release. "For a long time, I only saw myself as a swimmer, not a person. When I walked off the podium in Rio, I knew many of my teammates and competitors were not aware of, or prepared for, the post-Olympic transition. In sharing our stories, it is my hope that we can encourage others to open up, let them know they are not alone, and that it's OK to not be OK."
Beavis is back: Ready for a blast from our '90s past? Cue the snickering because "Beavis and Butt-Head," the MTV animated series that became a pop culture phenomenon, is getting the revival treatment over at Comedy Central.
The cable network has committed to two seasons and is already talking about spinoffs and specials. It probably senses the relaunch is in good hands: series creator Mike Judge is back to fill his old roles as writer and producer, and as the voice of the two head-banging, couch-dwelling metalheads.
The official statement did use the words "reimagine" and "new incarnation" when describing the project, so it's safe to say Beavis and Butt-Head aren't frozen in time. Instead, they'll be dealing with themes that are relatable to both new fans and loyal old ones.
The original "Beavis and Butt-Head" series ran for seven seasons (1993 to 1997) on MTV, was made into a movie in 1996 and was revived for another season in 2011. It launched a popular spinoff, "Daria," which ran from 1997 to 2002. Funnily enough, "Daria" inspired its own spinoff: new series "Jodie" features the voice of Tracee Ellis Ross ("Black-ish") and was recently picked up by Comedy Central.
"Beavis and Butt-Head" may have launched Judge's career, but he's had a string of successes since then, including "King of the Hill," the 1999 film "Office Space," "Idiocracy" (2006) and HBO's "Silicon Valley." And just last year, Judge signed a two-year extension that keeps him at HBO, where he is working on two new series: "QualityLand" and "A5."