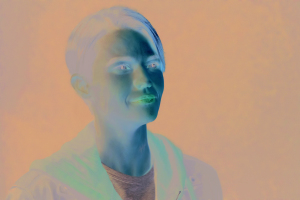 Ruby Rose as seen in "Batwoman"
Main exits: It's not unusual to see an actor walk away from a starring role. It's just unexpected when it's the series lead and titular character.
Fans of CW's "Batwoman" series had barely finished processing the May 17 finale when, two days later, it was announced that Australian actress Ruby Rose had quit the series. Rose, whose previous credits include "Orange Is the New Black," played the role of Kate Kane/Batwoman, Gotham City's new protector and TV's first out LGBTQ superhero.
There wasn't a hint of resentment in the statement released by the network (then again, there rarely is). "I have made the very difficult decision to not return to 'Batwoman' next season," Rose said. "This was not a decision I made lightly as I have the utmost respect for the cast, crew and everyone involved with the show in both Vancouver and in Los Angeles. I am beyond appreciative to Greg Berlanti, Sarah Schechter and Caroline Dries for not only giving me this incredible opportunity but for welcoming me into the DC universe they have so beautifully created. Thank you, Peter Roth and Mark Pedowitz and the teams at Warner Bros. and The CW who put so much into the show and always believed in me. Thank you to everyone who made Season 1 a success – I am truly grateful."
Of course, that didn't stop speculation. Some wondered if a serious on-set stunt injury last fall had factored into Rose's sudden exit. Mind you, fan backlash over her casting had also forced the actress off Twitter in 2018, and some wondered if that resulted in lingering misgivings about the role.
According to Variety, several sources cited the grueling filming schedule as the source of friction. In addition to Arrowverse crossover episodes, Season 1 of "Batwoman" featured 20 hour-long episodes, two shy of the planned 22 installments before production was shut down, and the storylines did involve a lot of night scenes and overnight shoots.
One thing is certain: The role will be recast before "Batwoman" returns in early 2021 to anchor the Sunday night lineup. As for Rose, the actress will next appear in the film "Doorman" and opposite "Outlander's" Sam Heughan in "SAS: Red Notice," though neither project has a set release date.
'Sunny' and 'Shadows': It's official: "It's Always Sunny in Philadelphia" has been renewed for a 15th season. And that ties the FXX series with "The Adventures of Ozzie and Harriet" for the title of longest-running live-action comedy series in TV history, at least in terms of seasons. (It averages about 11 episodes per season compared to the classic show's 31).
"Always Sunny" was one of FX's first original series. It may not be a critical darling or a perennial award contender, but the unconventional sitcom has consistently drawn a crowd since its premiere on Aug. 4, 2005.
And while its record-setting renewal wasn't a foregone conclusion, there were plenty of reasons for fans to think it was going to happen. Back in January, creator/executive producer/star Rob McElhenney spoke at the TCA press tour and indicated that the interest was there to keep it going, while FX chairman John Landgraf indicated that renewal talks were ongoing. Then, in April, McElhenney let it slip that writing on Season 15 had already begun.
Meanwhile, another FX series may prove to be as immortal as its characters. "What We Do in the Shadows" just ended its second season last week, but it has already been renewed for a third season.
Season 2 of the vampire-themed comedy series has pulled in an average of 462,000 viewers weekly, but that figure pales in comparison to its digital audience of 3.2 million. That's a 25% increase from the first season. And with Season 3 in the works, FX is clearly hoping to keep the momentum going.
'Pivoting' roles: There have been a few more additions to the cast of Fox's comedy pilot, "Pivoting."
Eliza Coupe ("Happy Endings") was the first big name attached to the project, which comes from writer Liz Astrof ("2 Broke Girls").
Coupe will star as Amy, the offbeat producer of a local cooking show who decides to focus more on parenting following the death of a close childhood friend. The problem is, parenting doesn't come easy to Amy, whose best friends, Jodie and Sarah, also find themselves at a crossroads in their lives. The storyline will focus on the three women as they make impulsive and often ill-advised decisions while grappling with the realization that life is short.
It was recently announced that Tommy Dewey, who played Alex Cole in all four seasons of "Casual," has signed on as the male lead. Dewey will play the role of Amy's husband, Henry, a private contractor who accidentally crashes their car into a grocery store during an argument.
And Ginnifer Goodwin ("Once Upon a Time") will play close friend Jodie, a parent of three who feels suffocated by her childhood and marriage and has sought refuge in her affair with her gym trainer.
The Hollywood shutdown has forced networks to get creative with their programming strategies. Some have opted to take a chance by commissioning second scripts for their pilots and that's the case with "Pivoting," though its backup script order preceded the pandemic. It's currently one of four comedy pilots in the works at Fox, although two -- "Call Me Kat," starring Mayim Bialik ("The Big Bang Theory"), and the animated series "Housebroken" -- were ordered straight to series.