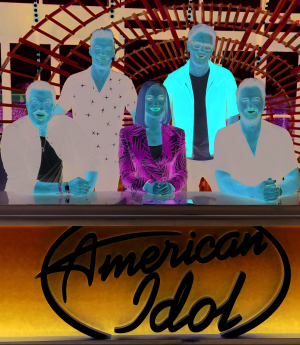 Lionel Richie, Ryan Seacrest, Katy Perry, Bobby Bones and Luke Bryan in "American Idol"
With so many people sticking close to home these days, this has become the era of binge-watching episode after episode of TV shows. It seems as if increasingly fewer television series have what it takes to keep viewers tuning in each and every week. Luckily for those looking to add a little more excitement to their TV-watching routines, one of the world's most successful reality TV series is about to return to prime time.
Emmy winner Ryan Seacrest ("Entertainment Tonight") hosts one of the most thrilling talent search shows in the history of television as the new season of "American Idol" kicks off Sunday, Feb. 14, on ABC. Music icons Katy Perry, Lionel Richie and Luke Bryan share their love of music and performing as they serve as judges once again, while radio personality and industry expert Bobby Bones returns to mentor the contestants on their path to stardom.
The COVID-19 pandemic has prompted some changes to how the show operates, but it still gives hopeful young singers the chance to break into the music industry as they compete for the "American Idol" title and a lucrative record deal. As in previous seasons, the new "American Idol" featured an open casting call that invited anyone between the ages of 15 and 28 to audition, regardless of experience. Literally anyone who thinks that he/she/they can sing was welcome to give it a go. The judges will whittle down the field through a series of audition and performance rounds until just one contestant is crowned the winner. That is the basic premise, and it hasn't changed, even in the face of COVID-19.
"'American Idol' has always been able to bring people together, entertain and inspire," ABC executive Karey Burke said in an official news release, "and I am so proud of how this show continued to deliver joy and laughter into people's homes during a time when we needed it the most."
Burke was, of course, referring to the way the series persevered in spite of the COVID-19 shutdown this past spring. While the coronavirus may have thrown a monkey wrench into the show's plans last season, the "American Idol" crew didn't let the pandemic stand in the way of continuing the journey for hopeful singers looking for their big breaks. It was the first reality TV series to present a fully remote episode when the pandemic shut things down, staying true to the old adage: the show must go on. In the end, Just Sam (aka Samantha Diaz) was named the 2020 American Idol while in quarantine.
The COVID-19 pandemic has indeed made things more challenging for all sorts of series, but "American Idol" was actually able to virtually visit all 50 states plus Washington, D.C., during the new season's initial auditions — a first for the series. This past August, the virtual "Idol Across America" tour kicked off using innovative, custom-built Zoom technology that allowed producers to conduct live remote auditions in every corner of the country. The unique audition process likely leveled the playing field even further for hopeful singers who might not have had the means to travel to one of the audition cities in previous seasons. Even better, aspiring singers had the flexibility to choose from a variety of dates as the virtual auditions meant they could log in to any of the audition sessions.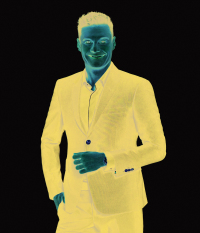 Ryan Seacrest hosts "American Idol"
Things may look a bit different this season, but the heart of the series remains the same as viewers meet and get to know gifted vocalists chasing their dreams. That kind of programming has the potential to provide hope for those struggling to find the positive in a sometimes bleak situation.
"At times like these, it is more important than ever to give families wholesome entertainment, packed full of hope, talent and inspiration — where dreams come true," executive producer Eli Holzman said in an official news release. "And that is what 'American Idol' is all about."
Although the virtual tour was an innovative solution to finding this season's contestants, the new season of "American Idol" is set to forge ahead with some in-person interaction in contrast to the end of last season, which had to be finished remotely for safety reasons. This time around, the show has made some adjustments so that everyone can remain safe as they adhere to local, state, industry and union guidelines. The health and safety protocols were firmly in place when contestants who made it past the first phase of auditions traveled to California in October to perform for judges Perry, Richie and Bryan, along with Seacrest. Gone is the iconic long "American Idol" judges table; it has now been replaced by separate tables for each judge.
Of course, talent search programs have been around for ages, but "American Idol" took the genre to a whole new level by honing in on young singers from all walks of life. Based on the British series "Pop Idol," the show first premiered in June 2002 on Fox, where it stayed until April 2016. It remained on hiatus until March 2018, when it was revived on ABC. The intense singing competition series has garnered a reputation for creating stars, kicking off the careers of such celebrities as Kelly Clarkson, Carrie Underwood, Jordin Sparks and Ruben Studdard.
Now, hope is on the horizon for a whole new batch of contestants. Watch as hopeful young singers pursue their dreams in the Season 19 premiere of "American Idol," airing Sunday, Feb. 14, on ABC.