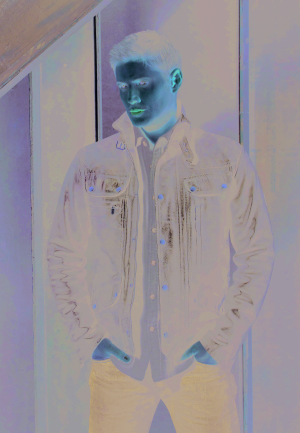 Jensen Ackles stars in "Supernatural"
It might just be the jewel in the crown of the CW network. Currently in the midst of its 14th season, "Supernatural" is the longest-running CW series, predating the actual creation of the network, having debuted on the now defunct WB network. It's also one of the most consistent performers on the schedule, boasting a large and passionate fandom full of trivia-heads, cosplayers, fan-fiction writers and members of other assorted niches in the geek-o-sphere.
On Thursday, Feb. 7, the current cast of "Supernatural" -- including Jensen Ackles ("Smallville"), Jared Padalecki ("Gilmore Girls"), Misha Collins ("Karla," 2006), Jim Beaver ("Deadwood"), Samantha Smith ("Transformers," 2007) and Alexander Calvert ("Arrow") -- as well as a much-anticipated guest star (Jeffrey Dean Morgan, "The Walking Dead"), star in the 300th episode of the series, though only the two leading men have actually appeared in every episode. It's a significant achievement for any show, let alone a monster-of-the-week grab bag that could have easily run out of juice much earlier than this, its 14th year.
In addition to being CW's most venerable show, it also holds the record for longest-running American live-action fantasy show, handily beating the likes of active series such as "Game of Thrones" or other similar series that closed down shop before hitting Season 14, such as "Grimm," "The Vampire Diaries" and "True Blood."
Ackles and Padalecki are the anchors of the series, starring as brothers Dean and Sam Winchester, a pair of roving anti-heroes constantly embroiled in a never-ending hunt for monsters, vampires, demons, spirits and other miscellaneous creatures of the night. As freelancers, the Winchesters typically support themselves through shady methods and aren't afraid to run afoul of the law, meaning that they exist within the margins of civilized society and carry an outsider's chip on their shoulders at all times.
Season 14 began with the brothers separated and Dean possessed by the renegade archangel Michael. After reuniting with Sam, Dean struggled to embrace his old monster-hunting life due to the traumatic experience. They nonetheless battled ghouls, vampires, giant insects and a genie. Several other angels and demons with delightfully antiquated names joined the fun as well. Unfortunately, Michael re-possessed Dean and revealed his plan to turn the entire population of Kansas City into a souped-up army of monsters.
I'm not even going to pretend to be able to summarize the show's entire story so far. There's been so much narrative unwound here that only a magical tome (or a detailed wiki powered by passionate fans) could recount it with authority. What is easy to grasp, though, even to a casual observer, is the extraordinarily lucky track the show has traveled.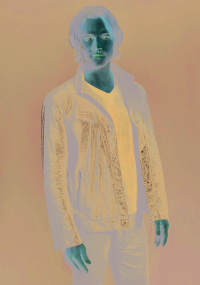 Jared Padalecki as seen in "Supernatural"
The TV history books (a.k.a. back issues of the very guide you are now clutching) overflow with series that started out promising but were ultimately canceled before they could complete the story their originators intended to tell. "Supernatural's" fate is the extreme opposite of that: the show's creator, Eric Kripke ("Timeless"), managed to conclude his vision of the show's central storyline by Season 5, way back in 2010, when Sam and Dean first defeated their arch-nemesis, Lucifer (Mark Pellegrino, "Being Human"). Kripke, satisfied with the story, opted to depart the show, but its enduring popularity meant that CW was all too willing to keep the fire burning, and a succession of other showrunners followed in Kripke's footsteps.
It would take a brave soul indeed to jump into the series today and attempt to navigate the 13 years of in-show lore already established. It would take an even braver soul to tackle those 13 previous seasons in quick succession, in the faint hope of finishing them in time to participate in watching the remainder of Season 14 with the rest of the series' fans -- but if you're up for the challenge, those seasons are available for streaming on Netflix.
Even if you're not down for the full commitment, it might be worthwhile to check out the 300th episode, if only to be part of a milestone that rarely occurs in the television world. Making it that deep into a series is a true accomplishment, and it's certainly possible that a "Supernatural" casual could snatch some vicarious enjoyment from bearing witness to the unlikely 300th installment of a show with a passionate fanbase, a dedicated cast and crew, and an impressive lifespan that won't soon be matched by anything else in its genre. To sweeten the deal, fan darling Morgan returns in the role of Sam and Dean's father for the first time since his last appearance in 2007, after dying in an even earlier episode. But, remember, this show is called "Supernatural" not "Sensible Realism."
Consider checking out episode 300 of "Supernatural" when it airs Thursday, Feb. 7, on CW.