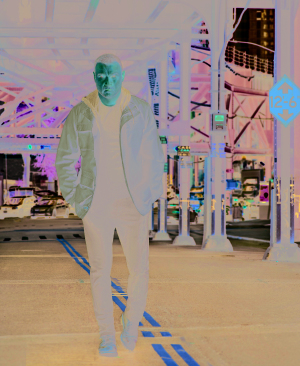 Liev Schreiber stars in "Ray Donovan"
Liev again: TV's resident fixer is back for another season on Sunday, Nov. 17.
As the titular character in Showtime's "Ray Donovan," Liev Schreiber ("A Perfect Man," 2013) is the one who can fix everyone's problems but his own. He'll undoubtedly have a new set of problems in Season 7, though most will be rooted in the past.
To recap the Season 6 finale, the Donovan family had slowly worked their way back together again, and that made the gory cleanup go a lot faster at Aunt Sandy's (Sandy Martin, "It's Always Sunny in Philadelphia"). Meanwhile, Ray was busy tying up a lot of loose ends: he killed Sam Winslow (Susan Sarandon, "Feud: Bette and Joan"); he confronted Mayor Feratti (Zach Grenier, "The Good Wife") and ended Anita Novak's (Lola Glaudini, "Criminal Minds") run for office; and he agreed to therapy sessions with psychiatrist Dr. Amiot, played by Alan Alda ("M*A*S*H")
Look for Alda to get more screen time this season. The Donovan family's old adversaries, the Sullivans, will also be resurfacing. Josh Hamilton ("13 Reasons Why") joins the cast as billionaire mogul Kevin Sullivan, whose dealings impact Ray's affairs, while Kerry Condon ("Better Call Saul") stars as Molly Sullivan, who manages the family's business interests. Louisa Krause ("The Girlfriend Experience") will have a recurring role as an alternative health practitioner (but not a Sullivan, as far as we know).
Despite last season's big move from Hollywood to New York City, the series is holding steady as one of Showtime's top performers, with an average of one million viewers each week. The series, cast and crew have earned multiple award nominations, including a Golden Globe win for Jon Voight ("Midnight Cowboy," 1969) as the Donovan patriarch, who may be jail-bound, based on the Season 7 trailer.
As for its antihero, Ray Donovan (the character) seems to have emerged as the new Tony Soprano. And the idea of a man of violence in therapy, as we'll see this season, probably invites further comparisons.
Before '100': "The 100" is ending this year, but as it turns out, there's more to the story.
Showrunner Jason Rothenberg is working with CW on a possible prequel. And according to Deadline, a backdoor pilot will air as a planted episode of "The 100" before the series wraps up in 2020.
The prequel/spinoff is set nearly a century before "The 100" -- 97 years to be exact. It follows a small group of people who survived the nuclear apocalypse on Earth as they try to cope with their new reality and gradually rebuild.
The news doesn't come as a complete surprise, since Rothenberg has been teasing a prequel since 2016. At San Diego's Comic Con, he discussed his plans to pen a prequel novel to Kass Morgan's original books, which launched the TV series. Now, Rothenberg will be busy penning the script and producing the potential spinoff.
And it's not the only one in development at CW right now. The ever-expanding "Arrow"-verse may also welcome a female-led spinoff that would star Katherine McNamara, Katie Cassidy and Juliana Harkavy. And it, too, will air as a planted episode during "Arrow's" final season.
Whereas a "generic" spinoff debuts with one or more characters from the parent series (think "Better Call Saul" or "Frasier"), a planted spinoff or backdoor pilot airs as an episode of the parent series (hence the "planted" term). It is expressly written to introduce a new series concept and it's a low-risk way for a network to hedge its bets on the viability of a new series.
That's what happened earlier this year when CBS launched "FBI: Most Wanted." And that partially explains the poorly reviewed "The Office" episode titled "The Farm," which was supposed to launch a Dwight-led spinoff.
Disney, meet Dante: Forced marches, pits of monstrous reptiles and the foul waters of the River Styx -- these aren't the things you'd expect to see on prime-time TV.
They're among the torments detailed in the legendary 14th-century poem Dante's "Inferno." But in the 21st century, the first part of "The Divine Comedy" is being reimagined as a twentysomething drama, which could air on Freeform.
This new "Inferno" (the actual title hasn't been confirmed) is the story of Grace Dante, who has given up on her dreams in order to care for her troubled brother and drug-addict mother. But when her luck changes, she suddenly has it all: a higher education, a career and love. It's all courtesy of The Devil, which means she'll have to save herself by journeying into Dante's Inferno, aka Los Angeles (actually, it's the demonic underworld of present-day L.A., but you get the idea).
Freeform, the Disney-owned cable network, recently announced the cancellations of low-rated "Pretty Little Liars: The Perfectionists" and Marvel's "Cloak & Dagger." "Siren" and "Grown-ish" are still going strong, but the network is wasting no time pushing new projects like this one into development for a potential series order.
Aside from quotes and references in films (like 1995's "Se7en") and on television, few modern adaptations of Dante's "Inferno" have been attempted, though the heavy subject matter might explain why.
Still, you could argue that the 1998 film "What Dreams May Come," with the late (great) Robin Williams, set the bar high for exploring similar themes on screen. The film was adapted from a 1978 novel rather than Dante's "Divine Comedy," and despite mixed reviews, it presents the most dazzling cinematic journey through Dante-esque levels of torment. The visual effects earned an Academy Award and the film is worth a viewing or a rewatch while you wait for Freeform's potential series -- just be sure to have tissues handy.