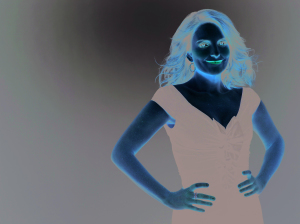 Tina Fey stars in NBC's "30 Rock" special
After months of dealing with social distancing and quarantines imposed as a result of a global pandemic, it's nice to see familiar faces. One network is bringing back some of its most beloved characters to share news about its upcoming season, and fans couldn't be happier.
Emmy winner Tina Fey ("Saturday Night Live") reprises her role as Liz Lemon alongside some of her former co-stars in a stand-alone "30 Rock" special, premiering Thursday, July 16, on NBC. Designed to promote the network's new and returning shows, the commercial-free, one-hour program will also feature appearances by Alec Baldwin ("The Hunt for Red October," 1990) as Jack Donaghy, Jack McBrayer ("Late Night With Conan O'Brien") as Kenneth "the Page" Parcell, Tracy Morgan ("The Last O.G.") as Tracy Jordan, and Jane Krakowski ("Ally McBeal") as Jenna Maroney.
Of course, due to COVID-19 restrictions, the entire program had to be filmed remotely, presenting a unique challenge for the cast and crew. However, NBC recently pulled off a similar feat when the cast of "Parks and Recreation" -- led by Fey's frequent collaborator Amy Poehler ("Sisters," 2015) -- reunited to benefit Feeding America's COVID-19 response.
Fey and her fellow "30 Rock" executive producer Robert Carlock ("Unbreakable Kimmy Schmidt") released a joint statement about the upcoming television event when it was announced in June.
"We're all happy to have this excuse to (remotely) work together again for NBC," Fey and Carlock said. "To quote Kenneth the Page, there are only two things we love in this world: television and everyone."
While specific details about the upcoming special are few and far between, it seems to be akin to traditional network fall preview specials that attempt to entice viewers with sneak peeks at what's ahead in the new TV season. So-called "Upfront" events showcase the network's new slate by providing viewers with a glimpse of its highly anticipated comedies, dramas and more, as well as the talent who star in them. This year's NBC preview may look a little different than in past years, but it's just another way that television is adapting to the new normal.
"Historically, this event is about the future of programming; this year, it's about the future of our industry — a future where we can meet audiences wherever they are with the stories that move them," NBC executive Linda Yaccarino explained. "As the old saying goes ... when life hands you Lemon, have her host the Upfront!"
In addition to several "30 Rock" alum, the program will include appearances by talent and personalities from across the NBC Universal group's portfolio as it highlights shows from NBC, Telemundo, USA Network, Syfy, E!, Bravo and more. It will blend together video, advertising and humor, according to NBC executive Josh Feldman.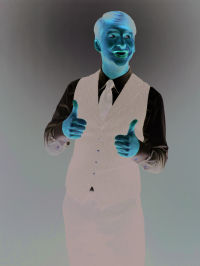 Jack McBrayer as seen in "30 Rock"
News of the "30 Rock" special caused a stir among television pundits and fans, who are all but starving for new material because of massive production shutdowns and delays worldwide. Many performers, crew members and writers were sent home as the threat of the COVID-19 pandemic rose, throwing a proverbial monkey wrench into shooting schedules across the industry.
Fresh "30 Rock" content is particularly exciting for the comedy's fans who will get to see the offbeat characters once again, albeit in a very different setting. It's unknown whether any of the characters will be seen at 30 Rockefeller Center, NBC's New York home base and the setting of the original series, which premiered in 2006 and ran until 2013. Inspired by Fey's real-life experience writing for the iconic late-night comedy series "Saturday Night Live," "30 Rock" centered around Liz Lemon, the head writer for a sketch comedy series who struggled to balance the needs of her temperamental cast and writers with the demands of her overbearing network executive Jack Donaghy.
"30 Rock's" satirical look at the television industry from a true insider's perspective made it a hit with critics, even earning praise from Huffington Post's Chris Harnick, who ranked it among television's best comedies along with "I Love Lucy" and "Seinfeld." The show earned respectable ratings during its seven-season tenure at NBC as well as numerous industry accolades, including 16 Emmys and seven Golden Globes. It holds the record for most Emmy nominations for a comedy in a single season with 17 Emmy nods for its second season. It was also honored with a prestigious Peabody Award in 2007.
It's no wonder that "30 Rock" fans remain loyal to this day. Some were probably hopeful that the new special may lead to more Liz Lemon in the future. However, there doesn't seem to be much hope of that at this point. There were rumors of a "30 Rock" reboot back in 2018, but Fey debunked them when she appeared on "The Tonight Show Starring Jimmy Fallon" in April of that year.
While the plot of the new Upfront special is unclear at this point, it's sure to be entertaining, given the talent of Fey and her cohorts. Lemon, Donaghy, Jordan, Maroney and Kenneth give viewers the scoop on what's in store in the months ahead in "30 Rock," premiering Thursday, July 16, on NBC. If you miss it or simply want to catch it again, USA, Bravo, E!, Oxygen, Syfy and CNBC will air the program the following day, Friday, July 17. Incidentally, the special will be available a day before its broadcast premiere to subscribers of NBC's streaming service Peacock.