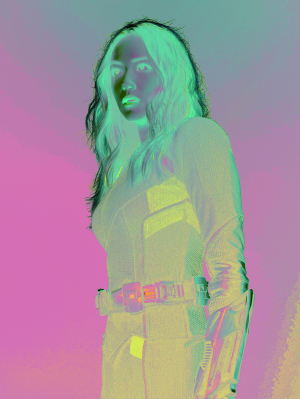 Chloe Bennett stars in "Marvel's Agents of S.H.I.E.L.D."
There are no gods or fanfared superheroes among this small group -- these are the unsung heroes of the Marvel universe. They are the dedicated agents of the S.H.I.E.L.D. organization, and they're about to save the world for the last time. The premiere of Season 7 of "Marvel's Agents of S.H.I.E.L.D." airs Wednesday, May 27, on ABC, and this will be the show's final chapter.
In a time when the evil organization, Hydra, has infiltrated the deepest levels of the government, who can you trust? Even some of the most seemingly loyal agents have been turned. Still, at the heart of S.H.I.E.L.D. there remain a few who still have the best interests of the country -- and the world -- at heart. The team is led by none other than Phil Coulson, played by Clark Gregg, who has inhabited the character since his first appearance in "Iron Man" back in 2008. A fan favorite, Coulson's death in 2012's "The Avengers" rocked viewers to their core. And that wasn't the last time he died.
But the Marvel Universe just can't seem to give him up. Though the Avengers themselves mourned his death back in 2012, S.H.I.E.L.D. director Nick Fury (Samuel L. Jackson, "The Hateful Eight," 2015) had a few tricks up his sleeve and managed to bring Coulson back to life. Years later, at the end of Season 5 of "Agents of S.H.I.E.L.D.," Coulson died again, this time peacefully with his love at his side. But once again, he returned, and in Season 7, a Life Model Decoy of Coulson, virtually indistinguishable from the original, of course, is back to lead S.H.I.E.L.D. on another world-saving mission.
In case you've been out of the Marvel loop, S.H.I.E.L.D. stands for Strategic Homeland Intervention, Enforcement and Logistics Division. It's a government department focused on protecting Earth from outside invaders of all kinds. S.H.I.E.L.D. agents seek to keep peace and strike a balance between the rise of superheroes, impending threats and dangerous technology. The agency appears constantly in the Marvel universe, managing and cleaning up after some of Earth's greatest battles.
Interestingly, the series follows the exact same timeline as the universe's major films. The show's plot follows and reacts to events from the movies and adds depth to that world, along with new battles and interesting characters. Coulson's heroic team includes Melinda May (Ming-Na Wen, "Mulan," 1998), Daisy Johnson (Chloe Bennett, "Abominable," 2019), Alphonso "Mack" Mackenzie (Henry Simmons, "NYPD Blue"), Elena "Yo-yo" Rodriguez (Natalia Cordova-Buckley, "Bates Motel") and, perhaps most endearingly, the dynamic duo Leo Fitz (Iain De Caestecker, "Overlord," 2018) and Jemma Simmons (Elizabeth Henstridge, "Reach Me" 2014), two inseparable characters whose personal evolutions are a testament to the show's excellent development.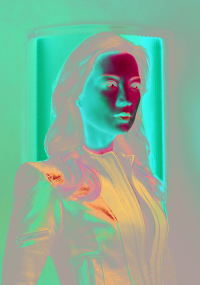 Ming-Na Wen in "Marvel's Agents of S.H.I.E.L.D."
Season 6 left us on a cliffhanger, of course, waiting to see if these well-loved characters can, in fact, save the world from utter destruction. They may have removed the threat of the parasitic Shrike, but they are still facing an invasion from the Chronicoms, who want to take over Earth. But, thanks to Fitz and Simmons, they have a chance to stop it, and they find themselves in an interesting and unforeseeable predicament -- in order to save S.H.I.E.L.D. and the world itself, they must save Hydra.
The team has traveled back in time to 1931, and they must enact their plan before the Zephyr starts the next time jump, or else all will be lost. We have our fingers crossed that they can finish up in time and travel back to present day. While we want to believe that everything will turn out all right, Marvel has certainly been known to tug at our heartstrings and leave us with difficult, though satisfying, endings. We're sure this final season will be no different.
The Marvel universe has produced several television spinoff series based on the comic book characters and their adventures. These include "Jessica Jones," "Cloak and Dagger" and "Runaways." Still, "Agents of S.H.I.E.L.D." has been its longest running and most popular. Its characters are all based on the original comic books, written by the late Stan Lee. This seven-season series was co-created by Joss and Jed Whedon and Maurissa Tancharoen. All three are also executive producers, in addition to Jeffrey Bell and Jeph Loeb.
Every inch of the Marvel universe is connected. They co-exist together to create an amazing world of superheroes and super villains. If you're a true Marvel fan, you won't want to miss the premiere of "Marvel's Agents of S.H.I.E.L.D." in its final season. Catch it on Wednesday, May 27, on ABC.