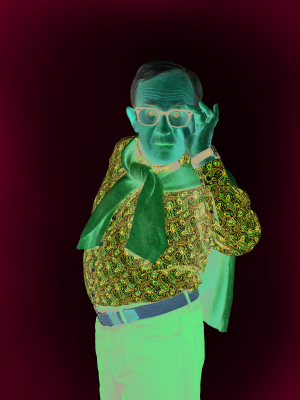 Leslie Jordan stars in "The Cool Kids"
Autumn is here, which means that apples are ready for picking, gourds of every variety are burgeoning on their vines, and candy corn bushes are heavy with their annual yield. Oh, and also that it's pilot season, and a crop of newly ripened sitcoms is ready to hit TV screens across every network. Last month, one of Fox's 2018 hopefuls made its debut when "The Cool Kids" premiered as part of the Friday night lineup. You can catch the latest episode on Friday, Oct. 12, on Fox.
"The Cool Kids" features Vicki Lawrence ("Mama's Family"), David Alan Grier ("In Living Color"), Martin Mull ("Two and a Half Men") and Leslie Jordan ("Will & Grace") as the titular chill youngsters. Fox is counting on the seasoned cast, an in-demand creator and an original gimmick to get the show the traction it needs to survive the fierce fall competition, and the inevitable yearly reaping of shows that don't cut it and end up as compost to inform the pilots of the future. The circle of life.
The starting point of "The Cool Kids" is as follows: three friends, Hank (Grier), Charlie (Mull) and Sid (Jordan), live together in a retirement community where they've become accustomed to ruling the roost. Hank is the self-appointed leader -- an ornery, dogmatic elder whom the show's promotional materials call "a 21st-century Archie Bunker." Charlie is a graceless vagabond with a seemingly endless catalog of unbelievable stories from his adventures earlier in life, and Sid is a sensitive libertine with a neurotic streak.
The comfortable equilibrium these three pals have fostered is shaken up when Margaret (Lawrence) moves into the residence and barges her way into their clique, partly because she can tell they are, in fact, the coolest people there, and partly because she's so stubborn that their reticence to accept her only strengthens her will to intrude. After a rough beginning, this gang of now four realize that they all share something essential in common: a refusal to let their age define their attitude to the world, and a determination to make the epilogues of their lives even more interesting than their youthful years.
It's definitely not a premise you see every day, and that's always a plus for a new series. TV pilots are born into an unforgiving dog-eat-dog world. Certain models estimate that more than 65 per cent of new shows will be canceled in their first year, and sitcoms exist in one of the harsher niches in which to persevere. The success of a series depends on a variety of factors, and it's worth examining what some successful shows have done in order to gauge the promise of a new arrival.
Some have gone for an original device: the popular series "How I Met Your Mother" put itself on a countdown to the denouement teased in its title. Others have elevated style: prominent favorite "Modern Family" films with a single camera, pseudo-documentary technique to immerse viewers in the lives of its characters. And sometimes a show can thrive simply because of its chosen setting, subject matter and content. Reigning ratings champion (in its final season) "The Big Bang Theory" made nerd stuff palatable for the masses, setting itself in university research laboratories and comic book shops.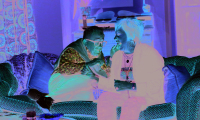 Leslie Jordan and Vicki Lawrence in "The Cool Kids"
"The Cool Kids" is also counting on its unusual setting -- a retirement community -- and on the old trick of writing venerable, seemingly-mature characters as though they're petty, crass, bickering teenagers. This formula has roots in exemplars such as "Grumpy Old Men" (1993), or in certain characters from successful sitcoms of yesteryear. Think of Estelle Getty's now-legendary role in "Golden Girls," or her co-star Betty White's sharp-tongued turn in "Hot in Cleveland."
"The Cool Kids" comes from executive producer Charlie Day, best known for playing the dangerously unpredictable clown Charlie Kelly in "It's Always Sunny in Philadelphia." Comparisons between that series and this one are natural, since each show strives to turn the rudeness up to 11 with characters that are equal parts lovable and reprehensible. "The Cool Kids" won't be able to push the limits as savagely as "Always Sunny" does (FX benefits from less-strict content standards compared to Fox), but the basic formulas are alike. "It's Always Sunny in Philadelphia" is 13 seasons deep, with a 14th already locked in, and it's set to tie the record for the longest running live-action American sitcom. If "The Cool Kids" can achieve consistency anywhere near that level, everybody at Fox and on the series' creative team will be very pleased indeed.
With a veteran cast of performers who have all been members of successful and long-running comedy series, a prominent creator hitting his stride, and an interesting backdrop to explore that has been relatively untapped as far as TV comedies go, "The Cool Kids" might have what it takes to beat the odds and live into sitcom golden years. The rowdiness continues Friday, Oct. 12, on Fox.