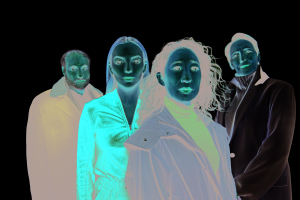 Kim Bodina, Jodie Comer, Sandra Oh and Fiona Shaw star in "Killing Eve"
They're playing a dangerous game, and it's hard to tell who is hunting whom -- a new episode of "Killing Eve" airs Sunday, May 17, on AMC. This wildly popular crime drama is pushing its way to the top of everyone's watchlist, and after the shocking and devastating loss of a character earlier in the season, fans are champing at the bit to find out what happens next.
When we first meet Eve Polastri (Sandra Oh, "Grey's Anatomy") in Season 1, she is a CIA agent stuck behind a desk. Her life is lacking the thrill and excitement she dreamed of when she joined the agency. To make up for the void she's feeling, Eve takes a special interest in female serial killers, becoming particularly preoccupied with whom she believes to be a killer as yet unknown to the CIA, one who has been operating under the radar. After some exciting twists, Eve becomes responsible for hunting down the notorious Villanelle, played by Jodie Comer ("The White Princess").
Villanelle is a high-class assassin who relishes the luxuries that her violent work affords her. As Eve becomes obsessed with catching her, Villanelle becomes equally obsessed with Eve. Connected by a mutual passion for the twisted, they enter into a confusing relationship characterized by mutual respect, wacky obsession and mistrust. The show also stars Fiona Shaw ("Harry Potter and the Sorcerer's Stone," 2001) as Carolyn Martens, who leads the Russian division of MI6, and Danish actor and director Kim Bodnia ("Nefarious," 2020), who plays Villanelle's handler, Konstantin Vasiliev.
So far, "Killing Eve" has also showcased a few interesting guest stars. We have seen talented actors and actresses, including Susan Lynch ("Monroe"), Julian Barratt ("The Mighty Boosh"), Emma Pierson ("Absolutely Anything," 2015) and Shannon Tarbet ("Beast," 2017). The show has also included David Haig ("Downton Abbey," 2019), who has had a long and successful career both on stage and on screen. All of these appearances have added to the story's strong and compelling characterization.
Like other top-tier shows airing right now, "Killing Eve" was derived from a popular novel, the 1998 thriller "Codename Villanelle." Written by Luke Jennings, a British journalist and author, the book is actually a collection of four novellas that were originally released as ebooks between February 2014 and June 2016. His writing has been lauded and his style has been compared to that of Ian Flemming, the famed author of the James Bond novels. In fact, the assassin Villanelle has been compared to Bond, thanks mostly to her tongue-and-cheek attitude and love for the lavish.
Producers of the show knew whom they wanted to play Eve right from the start, and their casting of Oh was the perfect choice. Her down-to-earth performance allows us all to relate to her search for meaning in her life.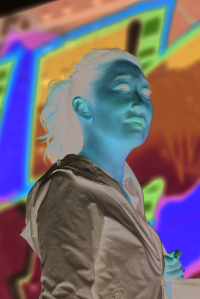 Sandra Oh in "Killing Eve"
It's true that the concept of a female killer has been done before, most recently with Alice Morgan (Ruth Wilson, "His Dark Materials") in BBC's "Luther." But "Killing Eve" brings some compelling and previously untapped angles to the role of the assassin Villanelle. The show itself is uniquely femme powered, managing to keep palpable tension while having both leading roles be women. Beyond just Oh and Comer's performances, the show gets much of that power from its female writers.
Phoebe Waller-Bridge -- the creator and star of "Fleabag," and arguably one of the best screenwriters of our time -- was the first to put her spin on Jennings' novel as head writer for the first season of "Killing Eve." There has been a new head writer for each season, which goes a long way to keeping the story feeling fresh and new.
It's no surprise that "Killing Eve" has received critical acclaim, especially with how popular it has become with viewers. The popularity of the show was driven in large part by word of mouth, with each fan gushing about the series to their friends to create a snowball effect. Not long after the show's release, it was named the Best Show of 2018 by Time magazine. In 2019, Comer was named Best Leading Actress by the British Academy Television Awards. The show also received the Peabody Award in 2019, and Sandra Oh won a Screen Actors Guild Award for Outstanding Performance by a Female Actor in a Drama Series.
And fans have latched on to their own favorite aspects of the women who run this drama series. Eve's Korean cooking has become an example of zen-like stress relief for viewers. And the audience is keeping count of their favorite Villanelle kills, which is definitely something you don't see with other crime shows airing these days.
The interaction between Eve and Villanelle is hypnotic and fresh. Their intense focus on one another creates a relationship that walks a fine line between vengeful rage and sexual tension. The writers have done a brilliant job at touching a flame to the spark of passion that drives them both to their own ends.
You won't want to miss a single second of the current season. Be sure to watch the newest installment of the epic saga "Killing Eve" on Sunday, May 17, on AMC. And if you want to catch up on previous seasons, you can find them on Hulu.