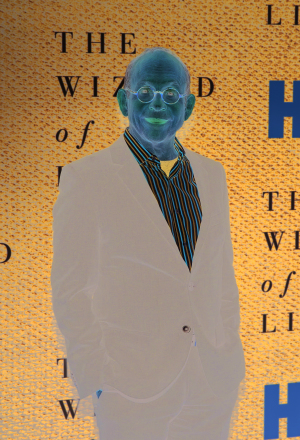 Bob Balaban to star in Season 2 of "Severance"
Innies and outies: Given that the first season of "Severance" ended with a few big reveals and twists, fans are hoping the Apple TV series, directed by Ben Stiller ("Zoolander," 2001), will return soon so they can continue to unravel the mystery (via the show's characters) of what, exactly, is going on at Lumon Industries.
Filming began last month on Season 2, though production will reportedly continue for several more months. Additionally, the streamer added eight more members to the second-season cast, and many of the names are recognizable.
New cast members include Gwendoline Christie, aka Brienne of Tarth from "Game of Thrones"; actor Bob Balaban ("The Chair"); Alia Shawkat of "Arrested Development" fame; '70s teen idol Robby Benson, the voice of Beast in Disney's Beauty and the Beast franchise; Merritt Wever of "Nurse Jackie" fame; "Fringe" actor John Noble; and Ólafur Darri Ólafsson ("Trapped"), who worked with Stiller in the 2013 film "The Secret Life of Walter Mitty."
Nominated for 14 Emmys (it won two), "Severance" centers on Mark Scout (Adam Scott, "Parks and Recreation"), a team leader at Lumon Industries.
A secretive company with a cult-like corporate culture, Lumon's solution to the problem of work-life balance is to offer a severance procedure that divides a person's consciousness and memories between work and personal lives. For employees like Mark, their "innie," or in-office selves, don't know what's going on in their personal lives or in the outside world, where their "outies" live.
"We are thrilled and delighted to be back on set for the exciting second chapter of 'Severance,'" Stiller said in a statement. "Though we don't know how long we've been gone or who we are outside, we are told people enjoy the show and we couldn't be happier. Praise Kier!"
Jedi casting: Over at Disney , production is underway on another live-action series.
Billed as mystery/thriller, "The Acolyte" is set a century before the events of 1999's "Star Wars: Episode 1 - The Phantom Menace." It promises to "take viewers into a galaxy of shadowy secrets and emerging dark-side powers" in the final days of the High Republic era, "when the Jedi were at their strongest and the Sith were believed to have been eradicated from the galaxy."
The official series description goes on to describe how "a former Padawan reunites with her Jedi Master to investigate a series of crimes, but the forces they confront are more sinister than they ever anticipated."
Back in July, Disney announced that Amandla Stenberg ("The Hunger Games," 2012) had been tapped to lead the series. The rest of the cast has now been revealed to include Carrie-Anne Moss ("The Matrix Resurrections," 2021), Lee Jung-jae ("Squid Game"), Manny Jacinto ("The Good Place"), Dafne Keen ("His Dark Materials"), Jodie Turner-Smith ("Queen & Slim," 2019), Rebecca Henderson ("Single Drunk Female"), Dean-Charles Chapman ("1917," 2019) and Charlie Barnett ("Russian Doll").
Another "Russian Doll" alum, co-creator Leslye Headland, is on board as creator, showrunner and executive. Her involvement was first announced in April 2020, and in a more recent interview with Vanity Fair, Headland explained her vision for "The Acolyte."
"We're taking a look at the political and personal and spiritual things that came up in a time period that we don't know much about," Headland said. "My question when watching 'The Phantom Menace' was always like, 'Well, how did things get to this point? How did we get to a point where a Sith lord can infiltrate the Senate and none of the Jedi pick up on it? Like, what went wrong? What are the scenarios that led us to this moment?'"
School's out: Blame it on cutbacks — HBO Max is no longer moving forward with its planned revival of "Degrassi."
The project had landed a series order at the start of the year, but that was before the Discovery-WarnerMedia merger had been finalized (and before Warner Bros. Discovery embarked on a series of post-merger cuts).
Like its predecessors, the new installment in the Degrassi franchise would have centered on the titular school's students and teachers who live "in the shadow of events that both bind them together and tear them apart." Lara Azzopardi ("The Bold Type") and Julia Cohen ("Riverdale") were on board as showrunners/executive producers, and production had begun this summer before it was paused.
It's the latest in a number of cuts to live-action family programming, including that of "Gordita Chronicles" and "Little Ellen." It also removed older episodes of long-running favorites, such as "Sesame Street," from HBO Max's library.
It's worth noting that the streamer had acquired the U.S. rights to all 14 seasons of "Degrassi: The Next Generation" (2001-15) as part of its deal with production company WildBrain, which owns the franchise.
Degrassi stretches back to "The Kids of Degrassi Street," a series of short films that aired on Canada's CBC in 1979 and in the early 1980s. This was followed by "Degrassi Junior High" (1987-89) and "Degrassi High" (1989-91), which aired stateside on PBS. The longest-running installment, "Degrassi: The Next Generation," ran from 2001 to 2015 and counts recording artist Drake and actress Nina Dobrev ("The Vampire Diaries") among its alumni.