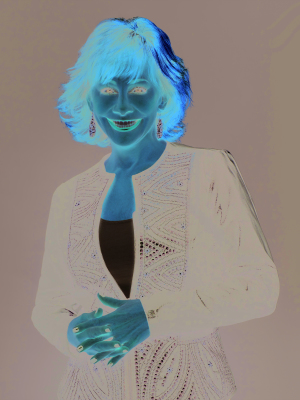 Reba McEntire receives an award at the Kennedy Center Honors
Honor of a lifetime: There are a lot of awards out there for various performing arts, from Grammys to Oscars to Tonys, but few of them carry the gravitas of the Kennedy Center Honors. Since 1978, five individuals or groups have been honored every December at a star-studded gala that celebrates their lives and achievements, and this year's honorees deserve their place among some of the nation's greats.
The gala took place in America's capital earlier this month, and TV audiences finally get a chance to watch the glorious spectacle on Wednesday, Dec. 26, on CBS. The Kennedy Center Honors aim to recognize people who have spent their lifetimes contributing to American culture in its many forms, and this year's honorees certainly fit the bill.
Country music star Reba McEntire is nicknamed the "Queen of Country" for a reason: she's one of the best-selling artists of all time, and her distinct voice has shaped the genre since the 1970s. She's being honored alongside another music legend, the incomparable Cher, whose numerous awards include an Oscar for her role in 1987's "Moonstruck."
Also being honored this year are composer Philip Glass and jazz saxophonist and composer Wayne Shorter. Finally, this year's fifth award goes to the four individuals behind "Hamilton," the iconic Broadway musical that has taken the nation by storm. Writer Lin-Manuel Miranda, director Thomas Kail, choreographer Andy Blankenbuehler and music director Alex Lacamoire were all instrumental in forging the hit, and together they share the award for their trailblazing work.
With only five awards given out every year, earning a Kennedy Center Honor is a rare achievement that recognizes a lifetime of artistic contributions to American culture. The televised gala airs Wednesday, Dec. 26, on CBS.
Kidman and Grant undone: Nicole Kidman is sticking with HBO, and an acclaimed English actor is joining her. The Oscar- and Emmy-winning actress starred in last year's first season of "Big Little Lies," and she's also headlining the cast of "The Undoing," a new project in the works at the premium channel.
She will be joined on screen by Hugh Grant, the legendary actor from across the Atlantic. He's been the leading man in countless films, including "Mickey Blue Eyes" (1999) and "About a Boy" (2002). More recently, he played a villainous role in 2017's critically celebrated "Paddington 2," starred as a Shakespearean actor in "Florence Foster Jenkins" (2016), and played several roles in the star-studded fantasy "Cloud Atlas" (2012).
"The Undoing" is based on "You Should Have Known," a novel by Jean Hanff Korelitz. Kidman will play Grace, a therapist who has spent her career helping other people get their lives in order, but who suddenly learns that there is a dark and sinister secret lurking in her own life. Grant will take on the role of her husband, a man she thought was devoted and loyal, but who might actually be leading an unfathomable double life -- and who might be behind a gruesome murder.
It has been announced as a miniseries, but so was Kidman's other HBO series, "Big Little Lies." That show may have started out as a one-off miniseries, but it proved to be so popular with both audiences and critics that it didn't take long for the network to order up a second season. There's no guarantee that the same thing will happen here, but with two of the world's biggest stars headlining, anything is possible. "The Undoing" is still in early production with no announced release date.
'Northern' revival: Reboot and revival fever continues to dominate television, and the latest classic series to potentially get a second lease on life is one of the most acclaimed dramedies of the 1990s.
A "Northern Exposure" revival is in the works at CBS, with its original leading man on board if it should get picked up with a series order. Rob Morrow ("Numb3rs") starred as a New York City doctor fresh out of medical school who found himself practicing in a small and remote Alaskan town. It was a hilarious fish-out-of-water scenario, and the show earned critical acclaim and a well-earned spot on many "best of" lists over its six seasons.
The revival is in the early planning stages with no series order yet, and Morrow is the only original actor who has signed on so far. The project has been percolating on the back burner for the past two years, and it's shaping up to be a continuation of the original series, a way to catch up with the town's residents.
The plan -- and keep in mind that at this stage everything is subject to change -- is for Morrow's Dr. Fleischman to return to town for a funeral, and he reunites with his old friend and neighbors. It sounds like the big-city guy will be immersing himself in small-town culture again if the "Northern Exposure" revival goes ahead.