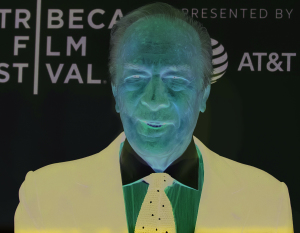 Christopher Plummer stars in "Departure"
This fall TV season may look a little different than years past, but studios are finding ways to bring viewers fresh shows nonetheless. Networks are scouring the globe to find just the right series for North American audiences, and one such acquisition is poised to reel in viewers with action, mystery and conspiracy.
Emmy Award winner Archie Panjabi ("The Good Wife") returns to television as Kendra Malley, a recently widowed TSIB investigator who is called in when passenger Flight 716 mysteriously vanishes somewhere over the Atlantic in the premiere of "Departure," airing Thursday, Sept. 17, on NBC's streaming service Peacock. Recently divorced, Malley works alongside her former boss and mentor, TSIB senior manager Howard Lawson, played by Academy Award winner Christopher Plummer ("All the Money in the World," 2017).
The six-episode British-Canadian production was originally commissioned by Canada's Global and aired in the U.K. in 2019. Now, thanks to a deal with NBCUniversal, audiences in North America will be able to enjoy the show, which is described as a "high octane conspiracy series" in an official news release.
"'Departure's' gripping storyline -- steeped in conspiracy, mystery and intriguing characters -- is a great fit for our international channel brands and will have our viewers on the edge of their seats,​" NBC executive Steve Patscheck commented in the release. "We look forward to bringing this thrilling series and its stellar, award-winning cast to our fans around the world."
With English actor Panjabi and Canadian performer Plummer at the forefront of the series, the drama has big-name international appeal. Panjabi's portrayal of Kalinda Sharma in CBS's "The Good Wife" not only earned her a following of American fans but also plenty of accolades. She became the first Asian actor to win a Primetime Emmy for acting in 2010. She went on to win a 2012 NAACP Image Award and has been nominated for a Golden Globe and three Screen Actors Guild Awards.
A virtual legend, Plummer should need little introduction. His acting career spans seven decades, beginning with his first starring role in 1958's "Stage Struck." Of course, millions of fans remember him as Captain Georg von Trapp in the iconic movie musical "The Sound of Music" (1965). His awards and nominations are too numerous to count, but the highlights include an Oscar in the Best Supporting Actor category for "Beginners" (2010), two Primetime Emmy Awards and two Tony Awards.
Panjabi and Plummer bring their talents back to television in "Departure." Directed by "Orphan Black's" T.J. Scott, the show was created by Vince Shiao ("V-Wars"). It was filmed in Ontario, Canada, and London, England in 2018 and 2019 and features an international ensemble cast led by Panjabi and Plummer. Fellow Hollywood A-lister British actor Claire Forlani ("Meet Joe Black," 1998) also stars as MI5 officer Janet Friel, who's assigned to the investigation.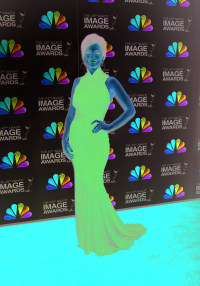 Archie Panjabi stars in "Departure"
Kris Holden-Reid ("Lost Girl") portrays Malley's partner, TBIS investigator Dom. Their fellow TBIS colleagues include Levi Hall (Peter Mensah, "Tears of the Sun," 2003), Nadia (Tamara Duarte, "Wynonna Earp") and Theo (Mark Rendall, "Childstar," 2004). Alexandre Bourgeois ("Riot Girls," 2019) appears as Malley's adopted son, A.J.
The cast also includes Rebecca Liddiard ("Frankie Drake Mysteries") as Madelyn Strong, the sole survivor of Flight 716, and Shazad Latif ("Star Trek: Discovery") as Ali, Madelyn's boyfriend. Allan Hawco ("Republic of Doyle") appears as Capt. Richard Donovan, pilot of Flight 716. Sasha Roiz ("Grimm") stars as Pavel Bartok, CEO of Bartok Airways.
While investigating the incident, many theories about what may have happened to the plane come to light, from hijacking to government coverup to pilot suicide to terrorism. In the trailer for the series, Malley wonders whether sole survivor Strong could actually be the prime suspect after she's miraculously found and rescued from the middle of the ocean. As the story unfolds, Malley uncovers an overarching conspiracy and races against the clock in the hopes of preventing another plane from disappearing.
A show about a disappearing airplane may sound familiar to TV fans, and with good reason. This isn't the first time in the past decade or so that this kind of plot has been used to draw viewers. Ever since ABC's "Lost" took prime time by storm in 2004 with the story of an airplane that crash lands on a mysterious island, networks have been trying to recapture that magic. In 2010, a plane mysteriously vanished into a vortex in the opening episode of NBC's "The Event," a sci-fi drama about extraterrestrials. The show only lasted one season. More recently, NBC has had more success with the supernatural drama "Manifest," about a group of passengers on an airplane who experience what they believe is turbulence only to land safely and discover that they've been missing for more than five years.
On the surface, it may seem as if "Departure" is headed down a similar path, but the thriller differs from such predecessors in the sense that it does not appear to employ any supernatural elements. By all accounts, it is a good old-fashioned suspenseful TV mystery with twists and turns that will keep the audience guessing. It remains to be seen whether "Departure" will suffer the fate of "The Event" or strike a chord with audiences as "Manifest" and "Lost" have. Decide for yourself by checking out "Departure," beginning Thursday, Sept. 17, on NBC's Peacock.