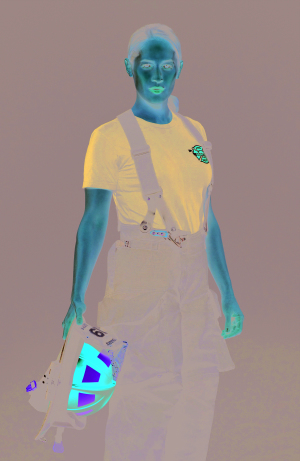 Jaina Lee Ortiz stars in "Station 19"
When tragedy strikes, first responders rush to the rescue, but what happens when they're the victims of a catastrophe? That's a question some TV viewers have been asking since November, when a couple of their favorite prime-time heroes found themselves in a precarious situation.
The wait is almost over for fans of the firehouse drama "Station 19," which returns to the airwaves on Thursday, March 7, on ABC. Now in its second season, the action-drama series chronicles the lives and loves of the firefighters of Seattle's Station 19. It's part of the network's critical Thursday night Shondaland lineup, which also includes the Shonda Rhimes hit medical drama "Grey's Anatomy" and the popular legal thriller "How to Get Away With Murder."
"Station 19" is a spinoff of "Grey's Anatomy," and as such there are plenty of opportunities for crossover events between the two series. In fact, one former "Grey's" star has a permanent home in the firehouse. Jason George, who starred as anesthesiologist Dr. Ben Warren in the medical drama, has taken the character to "Station 19" as Warren embarks on a new career as a firefighter.
When viewers last saw the Station 19 firehouse heroes, a dangerous windstorm had hit the city in a storyline mirrored in "Grey's Anatomy." In "Station 19," Andy Herrera (Jaina Lee Ortiz, "Rosewood") and new captain Robert Sullivan (Boris Kodjoe, "Soul Food") responded to the scene of a car accident and attended to an injured woman. However, while awaiting word from dispatch, the storm worsened and their vehicle was seemingly blown off the road and into a ravine in a cliffhanger ending that's left fans wondering about their fate for months.
Elsewhere, Herrera and Sullivan's colleagues celebrated "Friendsgiving" at the station, but like any holiday, the festivities were fraught with drama. Fire Chief Lucas Ripley (Brett Tucker, "McLeod's Daughters") announced that Maya (Danielle Savre, "Kaya") would likely be promoted to lieutenant soon, but she was conflicted when she learned she'd have to transfer to Station 23, leaving behind her colleagues and BFF Andy.
When the show returns, fans can expect more heart-pounding and heartbreaking drama. Ripley has given in to his attraction to spitfire firefighter Vic (Barrett Doss, "Iron Fist"), and they struggle to hide their relationship from the rest of the crew. Meanwhile, Warren is still struggling to come to grips with the fact that his wife -- "Grey's Anatomy's" Dr. Miranda Bailey (Chandra Wilson) -- wants to take a break from their marriage and has asked him to move out.
The firehouse crew also includes Herrera's former lover, Jack Gibson (Grey Damon, "Friday Night Lights"), who served as co-captain of the station alongside Herrera after Andy's father, Pruitt Herrera (Miguel Sandoval, "Medium") stepped down due to a cancer diagnosis. Firefighter Travis Montgomery (Jay Hayden, "The Catch") is a stickler for the rules because he lost his husband, who was also a firefighter, when he died in the line of duty. Charismatic firefighter Dean Miller (Okieriete Onaodowan, "The Get Down") only recently revealed to his firehouse family that he's been living in a beautiful houseboat on the water when he isn't at the station. Seattle PD cop Ryan Tanner (Alberto Frezza, "Dead of Summer," 2016) often works closely with the firefighters of Station 19, especially Herrera, with whom he once shared a romantic relationship.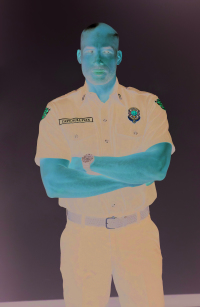 Boris Kodjoe as seen in "Station 19"
"Station 19" also boasts a number of recurring characters and high-profile guest stars. In addition to Wilson, who occasionally appears in the series as Bailey, "Grey's Anatomy's" Ellen Pompeo, Jake Borelli, Giacomo Gianniotti, Kelly McCreary and BJ Tanner have appeared in the show. TV icon Marla Gibbs ("The Jeffersons") appeared in season 1 as Edith, a grandmother who set up her grandson, Grant (Sterling Sulieman, "Still Star-Crossed"), with Travis. This season, Dermot Mulroney ("My Best Friend's Wedding," 1997) has landed a recurring role as Tanner's charming father.
Fans may have been a little concerned that "Station 19" didn't return at the same time as "Grey's Anatomy" and "How to Get Away With Murder" in January, since the firehouse drama has been paired with those two series from the beginning. However, it looks as if "Station 19" fans have nothing to worry about. In October, it was announced that the series had earned a full-season order, a sure sign of faith from the network.
It's no wonder the network wants to keep "Station 19" around. The series won a 2018 Imagen Award, which recognizes positive portrayals of Latinos in the entertainment industry. Also, the first two episodes of the show's sophomore season, which premiered in October, averaged more than 7.5 million viewers and scored highly with the coveted 18-49 demographic. This fall, the first seven episodes of the season held relatively steady in the ratings and the show finished strong, with more than eight million viewers tuning in for the midseason finale.
Find out how -- or if -- Herrera and Sullivan weather the storm in the midseason premiere of "Station 19," airing Thursday, March 7, on ABC.