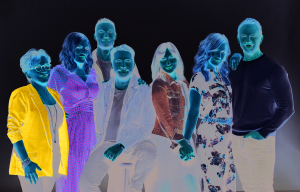 Gabrielle Carteris, Tori Spelling, Brian Austin Green, Jason Priestley, Shannen Doherty, Jennie Garth and Ian Ziering
Whatever your take on teen dramas, the legacy of "Beverly Hills, 90210" is undeniably strong. Its cast of deeply flawed but sympathetic young characters saw its fans all the way through the 1990s, with the series premiering in the fall of 1990 and ending in the summer of 2000.
Along the way, Brandon (Jason Priestley, "Private Eyes"), Brenda (Shannen Doherty, "Charmed"), Kelly (Jennie Garth, "What I Like About You"), Donna (Tori Spelling, "True Tori"), David (Brian Austin Green, "Anger Management"), Steve (Ian Ziering, "Sharknado, 2013) and others embarked on countless journeys of self-discovery as they went from high school to adulthood in the social jungle of Beverly Hills.
Exceptionally bold about addressing controversial topics like teen pregnancy, drug addiction, suicide and domestic abuse, the show turned out to be a sensation the likes of which the tight-knit cast never dreamed. It has since become an iconic franchise, and is now setting out on its sixth iteration. "BH90210" is something a little different from any other iteration of the show, and members of the main cast of the original series have been dropping cryptic hints about how this new version is going to surprise fans. Created by Chris Alberghini and Mike Chessler, along with Spelling and Garth, the first of the six-episode miniseries airs Wednesday, Aug. 7, on Fox.
Much of what's been revealed by showrunners about "BH90210" leads fans to believe they should expect something beyond a typical series reboot this time around. "We'll be playing heightened versions of ourselves," Tori Spelling said when she announced the revival project in an interview with Access in February. "Fans will be pleasantly surprised, though, because we will intercut that with scenes from the [original] show."
The fact that this description sounds vague is a product of careful planning. The showrunners remain coyly tight-lipped about what exactly the series entails: "You just have to watch, everybody, we can't even articulate it," Gabrielle Carteris ("Code Black"), who plays Andrea Zuckerman, told Access, after the main cast was asked to satiate fans' confusion about whether or not the OG actors will be playing their real-life selves.
It has been confirmed that the new series is meant to be a sort of meta-revival in which the cast has at least partial self-awareness in their roles. Dangling a suggestion of the drama that could ensue, the series premiere was teased by posing the question: "What will happen when first loves, old romances, friends and frenemies come back together, as this iconic cast -- whom the whole world watched grow up together -- attempts to continue where they left off?"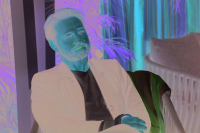 Jason Priestley in a scene from "BH90210"
The original "Beverly Hills, 90210" shot several of its central cast members to overnight stardom, propelling the careers of Jason Priestley, Shannen Doherty, Luke Perry, and Jennie Garth. The iconic gang of protagonists became a reliable fountain of both indulgent teenage drama and examples of hard-learned life experiences as the group hung out at the Peach Pit and pondered some weighty dilemmas revolving around relationships, personal betrayals and learning self-determination as a young adult.
Tori Spelling, whose father, Aaron Spelling, produced the original series, has expressed that the cast never would have dream of being able to produce a revival project 30 years after the fact, but that everything about it "feels like 20 years ago," a sentiment that the whole returning cast, consisting of Priestley, Doherty, Spelling, Garth, Ziering, and Carteris, share and mutually cherish.
The revival is made bittersweet by the fact that original costar Luke Perry, who had a long run as a teen idol thanks to his role as aloof and troubled Dylan, passed away after a massive stroke earlier this year. Prior to his death, Perry had been working on another smash TV hit in the role of Fred Andrews in "Riverdale," and had expressed interest in getting involved in the "90210" revival project.
The cast members have been reminiscing in recent interviews about what they miss about the time when they were filming the original "Beverly Hills, 90210." Reporters asked Green, Priestley and Ziering what they are most nostalgic for, to which Green answered that the slower pace of life was what allowed the drama of the original series to unfold naturally. "We got away with so much stuff in the '90s that we could never get away with now with social media and all that," Green said.
It might be a little ironic, then, that Green's costar, Tori, is lighting up her Instagram account with hype about the reboot. "The OG girl BFF gang is BACK. We took a stroll down memory lane at the Peach Pit," she captioned a July 12 photo of herself, Garth, Doherty and Carteris sitting in a booth at the iconic 90210 hangout spot. "Want to see more?"
Catch the premiere of "BH90210" when it airs Wednesday, Aug. 7, on Fox.