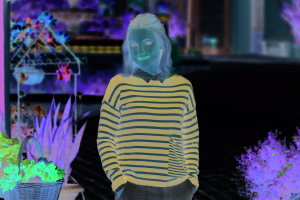 Kristen Bell stars in "The Good Place"
For the past 20 years, television fans have been truly spoiled. According to most entertainment pundits, we are living in a new Golden Age of Television, which kicked off with HBO's "The Sopranos" at the turn of the current century. With the good comes the more questionable content -- generic reality shows, lazy cookie-cutter series and other disposable programming is also on the rise -- but there is just so much good content out there that it is almost impossible to keep track of everything.
Yet, regardless of the era that we are living in, most shows, good or bad, just cannot stick the landing. Why is it so hard to wrap up a television series in a satisfactory way? There are many notorious final episodes, and they go from kind of unsatisfying to absolutely terrible. "How I Met Your Mother," "Dexter" and last year's "Game of Thrones" spring to mind -- we have seen some real doozies in the past few years, but finales don't always have to be so terrible (see "The Americans"). On Thursday, Jan. 30, the critically lauded and award-winning comedy "The Good Place" tries to buck the trend with its 90-minute series finale on NBC.
The new decade is upon us, and many television best-of lists have been published in recent weeks as outlets look back and decide which shows were the greatest of the 2010s. To nobody's surprise, heavyweights such as "Mad Men" and "Breaking Bad" routinely topped these lists. But virtually every one of them also featured lesser-known and underappreciated gems. "The Good Place" is consistently included in best-of offerings, and for good reason: the series not only featured a great cast and good writing, but it made us feel good.
Kristen Bell ("Frozen II," 2019), Jameela Jamil ("The Misery Index"), William Jackson Harper ("Dark Waters," 2019), Manny Jacinto ("The Romeo Section"), D'Arcy Carden ("Barry") and the fabulous Ted Danson ("CSI: Cyber") star, and it's been a joy to watch them interact for four wonderful seasons.
For those who tune in weekly to the original and deep fantasy comedy, the show's end was not a surprise. Like many classic NBC comedies, "The Good Place," has struggled to find an audience despite its critical acclaim and numerous accolades. Unlike "Cheers," "Seinfeld" and others, the award-winning laugher never quite found its footing, leaving it with a small, but devoted, fan base heading into its ambitious finale. But showrunner Michael Schur, who gave us beloved series such as "The Office" and "Brooklyn Nine-Nine," always wanted to tell a finite story, one that went somewhere and ended well. That vision should pay off this week.
For the many who have not been to "The Good Place," here is a brief recap of what you've missed:
After her death, Eleanor, a mean, selfish and self-described "Arizona trash bag," wonderfully portrayed by Bell, wakes up in a Heaven-like utopia designed by an immortal architect to reward her righteous life. She soon realizes that she's there by mistake and tries to remedy her past behavior by becoming a better and more ethical person. What better place could there be to learn how to be good than The Good Place, which is filled with good people? There are many unexpected moments along the way, and our imperfect protagonist meets up with a bevy of interesting characters, demons and celestial beings and explores plenty of ethical and philosophical questions in a humorous way.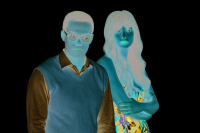 William Jackson Harper and Jameela Jamil in "The Good Place"
Over the years, "The Good Place" has garnered a reputation for its twist and turns and unpredictability. Again, separating itself from the pack, none of the comedy's twists have felt random or unplanned. Clearly, the Schur's critical darling has been well thought out since the get-go. The acclaimed comedy has never felt rushed or ill-conceived, and since Schur has always known just where the show is headed, its last episode should reflect that.
Fan theories about the ending are all over the place, ranging from the ridiculous to the plausible. Some of the more popular ones include Danson's Michael being human all along, with the show having taken place in HIS bad place; Harper's Chidi being humanity's savior; or even the theory that The Good Place has never existed.
While promoting the final episodes, even the cast members have discussed how different the finale feels from other show's endings.
"I can't wait for our finale. I think the finale is one of the most special finales ever," Jamil said at Glamour's 2019 Women of the Year Summit. "I think it's really rare that a show has the autonomy to decide when they're going to leave, so they don't often get to plan out their ending. But we did because we knew a year in advance."
Additionally, she promised that tears will be shed and that viewers will be greatly impacted and will immediately want to call their loved ones.
After years of speculation, find out how it all ends with the 90-minute finale of "The Good Place," airing Thursday, Jan. 30, on NBC. The finale is followed by a post-show hosted by Seth Meyers ("Late Night with Seth Meyers") and featuring the cast as they discuss the events of the finale and the past four seasons.