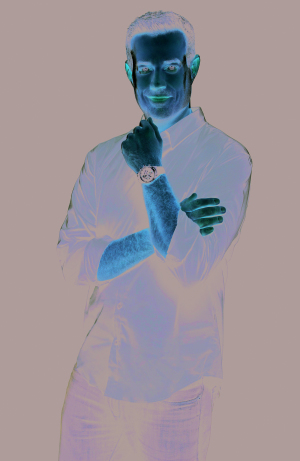 Carson Daly hosts "Last Call with Carson Daly"
Final call: A late-night series is facing its last call. Since 2002, NBC's "Last Call with Carson Daly" has been a staple for bleary-eyed night owls and insomniacs flipping through channels, but with the show's landmark 2,000th episode coming up, its host has decided that it's time to move on -- and maybe to get some sleep.
Carson Daly has hosted the talk and variety show since its inception, but with the packed schedule that goes along with a series such as this, his reason for leaving the show -- he wants to spend more time with his family -- rings true. In addition to "Last Call," Daly also hosts and produces the hit musical competition series "The Voice" and co-hosts "Today" weekday mornings on NBC.
Despite its extremely late time-slot -- 1:35 in the morning in most markets -- "Last Call" has maintained a high number of viewers throughout its lifetime. Though it started out as a traditionally formatted late-night talk show, Daly dialed back his role dramatically in 2013, appearing only in short segments at the beginning and end of each episode, with pre-recorded interviews, comedy routines and musical acts making up the bulk of each episode.
It may not have been traditional, but it worked. "If you had told me in 2002 I would be a part of the historic NBC late-night family for 17 years, I would have said you were crazy," Daly said in a statement. "Hard to believe it's been so long -- 2,000 episodes. It's time to move on to something new and let someone else have access to this incredible platform."
Just who that "someone else" is remains to be seen, but NBC has confirmed that a new, as yet unannounced show will be filling that late, late slot. It won't be Carson Daly, but his fans can still see him weekday mornings in "Today" and in "The Voice," both on NBC.
Prodigal producer: One of television's most prolific producers isn't slowing down any time soon. Greg Berlanti may not be a household name, but with a jaw-dropping 15 TV series on the air this season, chances are pretty good that almost everyone is familiar with his work.
The man behind "God Friended Me," "Riverdale," "Blindspot" and the entire superhero-focused Arrowverse has three pilots currently in the works, potentially headed for fall premieres. The latest is "Prodigal Son," a police drama that's in the works at Fox. Billed as a crime drama with a darkly comedic tone, the series follows criminal psychologist Malcolm Bright, who uses his unique insight into the minds of killers to help the NYPD solve crimes.
The big twist that sets the show apart is that the source of his unique understanding of murderers is his father, who is a notorious serial killer. Along with dear old dad, who wants to bond with his son despite his homicidal tendencies, Malcolm also has to deal with his manipulative mother and blandly normal sister. Of course, the show is still early in the pilot stage and doesn't even have actors attached to it yet, but the premise evokes memories of other humorous twists on the cop genre like "Castle" or serial killer series like "Dexter."
Berlanti's other two pilots this season are taking shape at CW, with the new DC Comics show "Batwoman" moving ahead alongside "Riverdale" spinoff "Katy Keene." On the big screen, he directed last year's teen romance film "Love, Simon," which garnered critical acclaim and had a successful run at the box office.
There seems to be no stopping Greg Berlanti. With three pilots in the works, expect to see even more of this prolific producer in the 2018-19 TV season.
Williams at work: Vanessa Williams is teaming up with ABC again. The actress, model and singer formerly starred in "Ugly Betty," "Desperate Housewives" and "666 Park Avenue" on the network, and she has boarded the pilot for a new comedy series.
Potential new series "Happy Accident" will star Matt Walsh ("Veep") as a father with three grownup daughters whose family is forced together with that of a hotel lounge singer (Williams) after a long-buried secret is revealed. The show comes from the minds of veteran "Modern Family" writers Jon Pollack and Abraham Higginbotham, who serve as executive producers.
At this stage, little is known about the potential series. Williams will play Sheri, the lounge singer, who was a minor local celebrity decades ago but who still acts like she's a huge star. Her son may be the most important thing in her life, but her career isn't far behind.
Whether on the screen or on the stage, Vanessa Williams never disappoints -- and in "Happy Accident" she'll be both acting and singing. The potential series is currently in the pilot stage with an eye to premiere in the fall TV season.