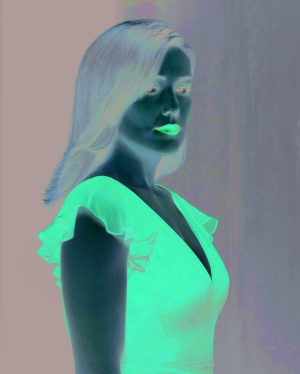 Megan Boone stars in "The Blacklist"
Unexpected and shocking plot twists on television are nothing new. They have been around for as long as the medium has, and like anything in life, there's good and there's bad. From the ingenious ending of "Newhart" to the insane dream season of "Dallas," television fans have seen it all.
When "The Blacklist" debuted in 2013, everyone watching at home immediately predicted the big twist would be that the two main characters were father and daughter -- it was only a question of when the truth would come out. While the central mystery of the series was not much of a mystery at all, last season managed to deliver a twist that truly nobody saw coming. After months of speculation, "The Blacklist" returns to NBC on Thursday, Jan. 3, hopefully with answers to some of our burning questions.
Season 5 ended with the shocking discovery that Raymond "Red" Reddington (James Spader, "Avengers: Age of Ultron," 2015) is not who he says he is. But before we get into who he might really be and what that might mean, let's look back at how we got here.
After being on the run for nearly 20 years (and peaking at No. 4 on the FBI's Most Wanted List), the criminal mastermind and former U.S. naval intelligence officer Reddington turned himself in to the authorities.
Because he specialized in brokering deals between criminals, Red demanded full immunity from prosecution in return for helping the feds capture his former associates. He had only one condition: making a strange situation even stranger, Red insisted on working with rookie profiler Elizabeth Keen (Megan Boone, "Step Up Revolution," 2012).
The dangerous criminals on Red's blacklist are highly skilled, and very slippery. Until Red's arrival, the FBI was not even aware of their existence. Needless to say, it was a deal too good to pass up, even if they did suspect that Red has his own agenda. Before long, Red, Liz and a highly skilled team comprised of Samar Navabi (Mozhan Marnò, "House of Cards"), Aram Mojtabai (Amir Arison, "Girls"), Donald Ressler (Diego Klattenhoff, "Homeland") and others were on the hunt for the world's deadliest baddies.
During these missions around the globe, Red gradually revealed an uncanny knowledge of Liz's life, including some very personal details that she hadn't shared before. Naturally, the two formed a close bond as they worked together, and eventually it was revealed -- to no one's surprise -- that Red is Liz's biological father. Having previously believed that her father died in a fire when she was a child, Liz was forced to re-evaluate her life and what she knows (or thinks she knows) about herself and her past.
Last season's cliffhanger finale, however, turned the tables yet again. For months, fans speculated about the contents of a mysterious duffel bag. In the end, the duffel bag was found to contain what is supposedly the bones of the real Red Reddington, outing Spader's character as an imposter. Like all good cliffhangers, it left us with more questions than answers, such as who is the faux Red and what does he want? How did the real Red die? Is the phony Red eliminating all those who are aware of the truth under the guise of helping the FBI?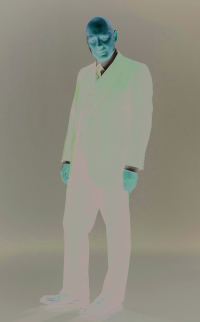 James Spader as seen in "The Blacklist"
Like us viewers, Liz was rocked by the bag of bones, and she swore to destroy Red for pretending to be her father and being there for her when she needed him most. However, this is too big a job for one person. A new and intriguing character was introduced last season: Jennifer (Fiona Dourif, "The Purge"), Liz's half-sister and fellow daughter of Raymond Reddington, is now by her side and has vowed to help take down Red. What does she have to gain with this dangerous mission, and will the sisters' alliance last? Only time will tell.
Liz has not been the same since her husband, Tom (Ryan Eggold, "BlacKkKlansman," 2018), was killed at the hands of Ian Garvey (Jonny Coyne, "Preacher"). After being in a yearlong coma, Liz has been emotionally unstable and still has not accepted the death of her husband. The discovery that Red, the one man she trusted and counted on, has been lying to her will only lead her farther down a dark path.
How will this new, darker Liz carry on? Season 6 looks to explore how the once-lauded, up-and-coming FBI agent will try to overcome grief, betrayal, deception and other obstacles, and uncover the secrets, lies and mystery surrounding her father. Look for Dr. Sharon Fulton (Martha Plimpton, "The Real O'Neals"), an FBI psychiatrist who recruits damaged agents for nefarious purposes, to have a larger role this season. She's a character who will surely impact Liz and the rest of the team. Will Samar make a full comeback after her being in a coma? Will her new relationship with Aram succeed or crumble under the stress of the job? Mysteries abound, but hopefully we'll get an answer or two in the season 6 premiere of "The Blacklist," airing Thursday, Jan. 3, on NBC.