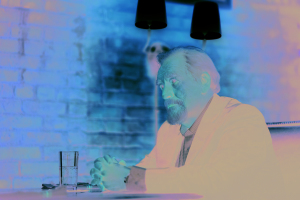 Brian Cox in "Succession"
A family feud: Think your family is crazy? Try running a media empire while your family members are plotting each other's demise (and yours).
If you've watched the first season of "Succession," you're already acquainted with the backstabbing Roy family. Money? Yes. Morals? Questionable. They're terrible people, and it makes for terribly good TV.
HBO's "Succession" returns for a new season on Sunday, Aug. 11, and you can expect even more inside scheming to grab the biggest piece of the company pie.
Speaking of Kendall (Jeremy Strong, "Masters of Sex"), he'll be in a tight spot after his attempt to dethrone his father, Logan (Brian Cox, "Medici"), last season. Not to mention his "I snorted cocaine at my sister's wedding and accidentally murdered a guy" predicament, which now puts him under his aging father's thumb.
HBO knows it has struck gold with this satirical look at the corporate and media elite, and the proof lies in last month's Emmy nominations reveal, with "Succession" earning nods in five categories, including Outstanding Drama Series. (The awards ceremony will air Sept. 22, on Fox.)
In the meantime, here's what we can expect for Season 2: Logan et al will have to tread carefully to thwart a takeover. Academy Award winner Holly Hunter ("Saving Grace") will have a recurring role as the CEO of a competing media conglomerate, which sets her up as an important antagonist alongside Cherry Jones ("Transparent"), who is also cast as a recurring character.
In an interview with the Hollywood Reporter, "Succession" showrunner Jesse Armstrong hinted that social media, specifically Twitter, will figure prominently in this season's storylines. Armstrong explained, "I find the direct interface that some businesspeople have with Twitter and making claims about going private and affecting their share price and that rebounding around -- I'm thinking especially about Tesla -- it just informs [us]. Cutting out the middleman in that way, which Trump's doing in politics and some businesspeople are doing, is pretty intriguing."
It's safe to say the future looks uncertain for the Roy family. And that's a good thing for the show.
Ted and Tina: You know you've got a solid track record in the TV industry when your idea is given a straight-to-series order without even filming a pilot.
NBC recently took this unprecedented gamble on a new comedy series from "30 Rock" and "Unbreakable Kimmy Schmidt" producers Tina Fey and Robert Carlock.
The still-untitled project will star Ted Danson as a wealthy businessman who campaigns for mayor of Los Angeles. He runs for all the wrong reasons, but he ends up convincing voters he's the right candidate and wins. Then what? Good question. According to the NBC news release, "he has to figure out what he stands for, gain the respect of his staff and connect with his teenage daughter, all while controlling the coyote population."
The comedy pairing and the series order make sense since the three key players -- Fey, Carlock and Danson -- are all NBC veterans with multiple Emmy wins and nominations between them, and Danson will soon be wrapping up his Emmy-nominated turn on NBC's "The Good Place." The upcoming project has been given a 13-episode initial order and was written specifically for Danson, although some sources revealed to the Hollywood Reporter that a "30 Rock" re-teaming with Alec Baldwin had also been considered.
The series doesn't have a title or a pilot or a premiere date, so it's not clear if it will air in the 2019-20 season. Still, if past performance is an indicator for future success, this project will be one to watch. Whenever it gets here, of course.
Back to South Park: In terms of longevity, it doesn't beat "The Simpsons" -- that series will kick off its 31st season this fall -- but it's close.
Comedy Central recently announced that Season 23 of "South Park" will debut Wednesday, Sept. 25, and since episodes are only produced about a week before they air (that's how they're able to include topical references), not much is known about this new season, other than a milestone 300th episode that already has fans buzzing.
Not to be a downer, but keep in mind that Season 23 marks the tail end of the series renewal deal signed with Comedy Central in 2015. As of press time, only creators Trey Parker and Matt Stone know what lies ahead.
Understandably, fans might still be a little nervous after the mock #cancelsouthpark ad campaign to promote Season 22. But Comedy Central president Kent Alterman recently gave fans reason to hope when he told the Wrap, "we haven't put an end date on it, and neither has our audience."
So while we don't know what's in store for Kyle, Stan, Cartman and Kenny beyond 2019, let's not forget that there's a whole new season to watch before we reach that point.