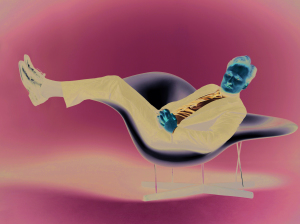 Conan O'Brien hosts "Conan"
End date: Unless you have access to HBO Max, you might be seeing less of Conan O'Brien in 2021.
After 10 seasons on the air, his TBS show, "Conan," will end its run on June 21, 2021, but the news isn't all doom and gloom for fans. O'Brien still has a year left on his deal with the cable network, and he'll honor it by continuing with his "Conan Without Borders" travel specials.
After "Conan" wraps, TV's longest-tenured late-night host plans to turn his attention to a new weekly variety series on HBO Max, but that's all we know (so far) about this new project.
It's worth noting that WarnerMedia owns both TBS and the streamer, and O'Brien's Team Coco media company has been working on several comedy specials for HBO Max — so this new arrangement makes sense.
"Twenty-eight years is a monumental achievement in late-night television," Brett Weitz, general manager of TNT, TBS and TruTV, said in the official statement. "We're incredibly proud of the groundbreaking work that Conan and his team have accomplished during the 10 years at TBS and are so glad that we will continue to have his presence on our air with the 'Conan Without Borders' specials. We celebrate his success and are glad to see it grow across our WarnerMedia family."
For years, there has been speculation that O'Brien, who has a huge online following and the youngest audience of the national late-night shows, was looking to shift to a different format. Even when "Conan" was trimmed down to 30 minutes in 2018, TBS released a statement in which Conan was quoted as saying he wanted to evolve his show into "something leaner, more agile and more unpredictable."
Granted, he wasn't necessarily alluding to a variety show at the time, but it's easy to see how the switch from nightly cable TV to a weekly streaming format would give O'Brien more room (and time) for his brand of comedy. At any rate, it'll be interesting to see how this plays out and what it might reveal about the future of late-night TV.
College Bowl season: NBC is reviving "College Bowl," and who better to host a competitive college quiz show than a College Football Hall of Famer?
The Hollywood Reporter broke the news that two-time Super Bowl champion Peyton Manning will front the reboot, which landed a 10-episode, straight-to-series order from the network. Teams will be selected from schools of all sizes and, while contestants will get a scholarship just for participating, members of the winning team will get a shot at even bigger scholarships.
"I've always loved intense college competition, so I'm thrilled to be part of the team bringing back 'College Bowl,'" Manning said. "Having personally seen the profound impact scholarships can make on deserving students, I can't wait for the moment when we get to award life-changing scholarships to the winning team."
Manning himself has already endowed 45 scholarships through his PeyBack Foundation, which he launched in 1999 to assist programs that provide leadership and growth opportunities for children at risk.
As for "College Bowl," the NFL legend isn't the only Manning involved: his older brother, "The Manning Hour" host Cooper Manning, will report from the sidelines and his younger brother, Eli Manning, is credited as one of the executive producers.
"College Bowl" started out as a radio broadcast during the 1950s before moving on to a four-year TV run on CBS. It shifted over to NBC, where it aired from 1963 to 1970, and it continued to be held on college campuses as a non-broadcast event until 2008. With this NBC revival, the quiz show looks poised to mount a comeback (something Manning knows a lot about), though no premiere date has yet been announced.
'Nevers' again: The HBO series "The Nevers" may have started out as a Joss Whedon project, but it seems there's been a change of direction, at least behind the camera.
Whedon, who was all set to add "director/executive producer/showrunner" to his writing credit on this one, has exited the series. In a statement, HBO simply explained, "We have parted ways with Joss Whedon. We remain excited about the future of 'The Nevers' and look forward to its premiere."
Whedon issued his own statement and attributed his decision to challenges arising from the pandemic. "This year of unprecedented challenges has impacted my life and perspective in ways I could never have imagined and, while developing and producing 'The Nevers' has been a joyful experience, I realize that the level of commitment required moving forward, combined with the physical challenges of making such a huge show during a global pandemic, is more than I can handle without the work beginning to suffer," Whedon said.
"I am genuinely exhausted and am stepping back to martial my energy towards my own life, which is also at the brink of exciting change. I am deeply proud of the work we have done. I'm grateful to all my extraordinary cast and collaborators, and to HBO for the opportunity to shape yet another strange world. 'The Nevers' is a true labor of love, but after two-plus years of labor, love is about all I have to offer. It will never fade."
The series was greenlit in 2018 and has been described as a sci-fi drama about a group of Victorian women "with unusual abilities, relentless enemies, and a mission that might change the world." Casting is already complete, with Laura Donnelly ("Outlander"), Olivia Williams ("The Halcyon") and Nick Frost ("Shaun of the Dead," 2004) set to play the lead roles.