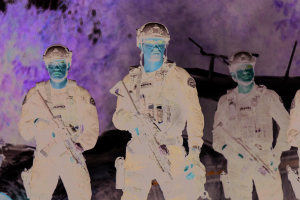 David Lim, Shemar Moore and Kenny Johnson in "S.W.A.T."
Season 4 of "S.W.A.T.," CBS's popular specialized-police procedural show, was originally scheduled to air midseason but, in mid-July, CBS decided to move it back to its fall programming slot because of filming complications caused by the novel coronavirus pandemic. The good news is that the wait is over. Fans of the eagerly anticipated "S.W.A.T." will be happy to learn that the new season is set to premiere on Wednesday, Nov. 11, with a two-hour special.
Thankfully, the team itself won't have changed much when the show returns. Daniel "Hondo" Harrelson (Shemar Moore, "Criminal Minds"), Victor Tan (David Lim, "Quantico"), Dominique Luca (Kenny Johnson, "Bates Motel") and David "Deacon" Kay (Jay Harrington, "Better off Ted") are all expected to reappear.
The show, which has gained a very dedicated band of followers throughout its first three seasons, has done so with its attention to real-life events through an action-packed format.
The Season 4 premiere will be no exception to its preferred "echoing real life" approach, highlighting the 1992 L.A. riots and the impact they had on young Hondo — at that time, Hondo (Donald Dash, "Rise") would have been about 17 years old. His father, the younger Daniel Harrelson Sr. (Rico E. Anderson, "Truth Be Told"), will also be featured.
"S.W.A.T." will be looking to the past to help determine the team's future. The 1992 L.A. riots lasted six days and involved thousands of people in Los Angeles County as civil unrest began in the South Central region of the city, following the acquittal of four LAPD officers charged with excessive use of force in the arrest and the beating of Rodney King, and rippled across the metropolis. The incident, which had been videotaped, was subsequently aired on TV broadcasts and seen by millions of people worldwide.
While the L.A. riots storyline was planned long before the Black Lives Matter groups began large-scale protests following the deaths of George Floyd and Breonna Taylor, "S.W.A.T.'s" goal to touch on the reality of racism couldn't be more relevant given the current political climate. This season's premiere also includes a racist experience for Victor's mother, and the ongoing plotline will address the concept of generational trauma by examining how the events Hondo witnessed in 1992 have a bearing on his teenage foster son, Darryl (Deshae Frost, "Chiefs," 2018), in the present day.
Executive producers Aaron Rahsaan Thomas ("Sleepy Hollow") and Shawn Ryan ("The Shield") put out a public statement in June stating that the show's team would be "continuing to mine current events in the writing of our upcoming season as we all work towards a fairer, better system." This statement comes on the heels of Ryan's 2017 comment that it is "possible to be both pro-police and pro-truth," claiming that this is what the show has always tried to depict.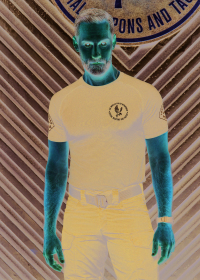 Jay Harrington stars in "S.W.A.T."
As Season 4 progresses, there is also news that a dangerous international crime lord is back in town — can the S.W.A.T. and the CIA put their teams together to bring him to justice? As if that weren't enough drama, the trailer shows heated protests, mask-clad characters and danger that could shut down the city, not to mention Hondo's haunting reminder that if we want to see change, we need to be the change.
One storyline that fans are eagerly awaiting in the upcoming season is that of Tan (Lim) and Bonnie (Karissa Lee Staples, "The Lottery"), who finally got engaged near the end of Season 3. Can Bonnie really handle the stress of Tan's job?
Interestingly, the show's cast initially trained with real S.W.A.T. officers and, to maintain credibility, the show frequently consults directly with police and S.W.A.T. advisers. Despite this, there has been some debate among fans — particularly those with a background in law enforcement — as to the accuracy of the police and S.W.A.T. team's behavior in the show.
Actual police procedure, of course, is much more complicated than the average person realizes, and it would be almost impossible for any show to document it perfectly. While the show, by its very nature, does take liberties for the sake of entertainment, every inaccurate detail can really distract from the storyline — especially for viewers with a background in law enforcement. Despite this, many of the show's fans remain hopeful that Season 4 will bring a new level of realism. Others, however, are not so keen on that approach, preferring that the series stick to providing entertainment over authenticity.
Perhaps Ryan was thinking about "S.W.A.T.'s" authenticity-seeking fans in 2017 when he said that he felt that it was possible for television to "tell a story about what works about the system and what doesn't work about the system." He then added: "You may watch and think we failed, but the honor is in the attempt."
Fans of this Primetime Emmy-nominated show have a lot to look forward to this season as the series looks to history for answers. Don't miss the Season 4 premiere of "S.W.A.T.," airing Wednesday, Nov. 11, on CBS.