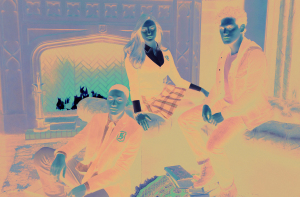 Peyton Alex Smith, Danielle Rose Russell and Aria Shahghasemi star in "Legacies"
Spinoffs are a tough nut to crack. For every "Frasier," "Angel" and "The Jeffersons," there's a plethora of awful ones ("The Tortellis," anyone?). In recent years, however, CW has seemingly found the magic formula to creating successful spinoffs, with two of its major universes producing quality companion series. The very popular "Arrow" launched "The Flash," which in turn launched "Legends of Tomorrow," and more recently, "The Vampire Diaries" saw new life with "Legacies," another spinoff of a spinoff. Catch a new episode of the freshman drama when it airs Thursday, Nov. 15, on CW.
For nearly a decade, Julie Plec's "The Vampire Diaries" has been a CW staple. Launching in 2009, the supernatural drama based on L. J. Smith's crowd-pleasing book series of the same name was an immediate hit. Characters such as Stefan Salvatore (Paul Wesley) and Bonnie Bennett (Kat Graham) became fan favorites overnight, while series leads Ian Somerhalder and Nina Dobrev were propelled into stardom.
After such immense success, it was only natural that a spinoff should follow. "The Originals" launched four years later in 2013, shifting the action from Mystic Falls to New Orleans and focusing on vampire-werewolf hybrid Klaus Mikaelson (Joseph Morgan) and his family. In the fifth and final season, we were reintroduced to Klaus' daughter, Hope (Danielle Rose Russell "Wonder," 2017), now a 17-year-old young woman.
Like its predecessor, it was just a matter of time before "The Originals" produced a spinoff of its own. In "Legacies," CW's newest smash hit, the action returns to Mystic Falls. Set two years after the shocking events of "The Originals," the series follows Hope Mikaelson, a descendent of some of the most powerful vampire, werewolf and witch bloodlines, as she tries to make it in this confusing world.
As Hope says in the first trailer for "Legacies," which debuted at this year's Comic Con, "This is a story of magic, of secrets and betrayals, first loves and first heartbreaks. It's a story of friendship and family, of battling our own demons so we can face the monsters around us."
In the series, we follow Hope, the powerful tribrid as she attends the Salvatore School for the Young and Gifted. There, she and her fellow students learn to control their supernatural abilities and impulses. The school is a haven for individuals like Hope and other colorful characters, including the incredibly charismatic and charming Rafael Waithe (Peyton Alex Smith, "The Quad"), a newly triggered werewolf.
If the Salvatore School for the Young and Gifted reminds you of the Xavier Institute for Higher Learning from the X-Men universe, you're not alone. Acting as the Charles Xavier of Mystic Falls is Alaric Saltzman (Matt Davis, "The Vampire Diaries"), the school's headmaster. Under his tutelage, and that of guidance counselor and head witch Emma Tig's (Karen David, "Once Upon a Time"), gifted students such as Alaric's twin daughters, Josie (Kaylee Bryant, "Santa Clarita Diet") and Lizzie (Jenny Boyd, "Hex," 2018), not only learn how to harness their powers, but also figure out their place in the world. Will they become heroes or embrace their rage and become villains?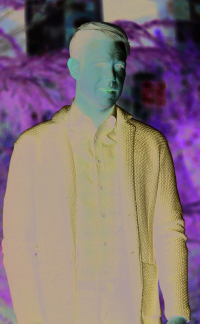 Matt Davis in "Legacies"
Making this inner conflict that much more difficult are the residents of Mystic Falls, who believe that the Salvatore School is a boarding school for troubled rich kids (they're right about the troubled part). The townies relish any and every opportunity to bully the students, though, fortunately, not all of the locals are heartless. Introduced in "The Originals" episode "The Tale of Two Wolves," Landon Kirby (Aria Shahghasemi), a self-aware, shy teen from the wrong side of the tracks, is not at all like the others, and he immediately catches Hope's eye. Over the course of "Legacies," we will find out if the pair can overcome their differences and create a happy life together. It's all but guaranteed that many students and townsfolk will stop at nothing to destroy this relationship.
During the 2018 Television Critics Association Summer Press Tour, the creator and stars discussed how the new series would feature a "monster of the week" format, much like "The X-Files" and "Buffy the Vampire Slayer." The gifted students will have to work together to defeat these baddies while knowing they themselves could end up becoming a monster.
"The Vampire Diaries" fan favorite Jeremy Gilbert (Steven R. McQueen), as well as town sheriff and conspiracy theorist Matt Donovan (Zach Roerig), will once again grace our screens, while interestingly, Josie and Lizzie's mother, Caroline (Candice King, "The Vampire Diaries"), is mysteriously absent from Mystic Falls. Whether this absence will be addressed this season, only time will tell. Tune in to find out and watch as witches, werewolves and vampires come of age and choose their destinies in a new episode of "Legacies," airing Thursday, Nov. 15, on CW.