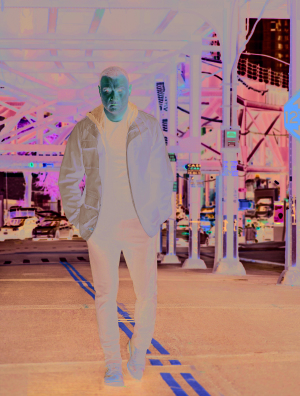 Liev Schreiber stars in "Ray Donovan"
Sometimes a change of scenery is necessary to move forward and mend. Other times, however, if you bring enough pain with you, a change of scenery will not suffice. When season 6 of "Ray Donovan" commences on Sunday, Oct. 28, on Showtime, the characters in the series and the fans watching it will together begin to explore the question of how deeply new surroundings can help to surmount the trauma initiated at the conclusion of the show's fifth season.
With five years in the books, "Ray Donovan" has had itself figured out for some time, devising and then settling into a recognizable narrative rhythm. The show's mixture of family drama and seedy criminal intrigue follows Ray Donovan (Liev Schreiber, "The Manchurian Candidate," 2004), a Boston native employed in Los Angeles as a "fixer" for a law firm. Ray's job requires solving his clients' emergencies in creative, frequently illegal ways. When it comes to executing solutions, there isn't much that Ray deems unacceptable, and his tactics range from blackmail and threats to the actual instigation of mayhem and murder.
The character occupies the sort of unstable and uncomfortable territory that was trailblazed in recent years by such seminal television antiheroes as Tony Soprano (James Gandolfini, "The Sopranos") or Walter White (Bryan Cranston, "Breaking Bad"). The audience watches these characters struggle with their shaky moral codes, striving for self-improvement but consistently resorting to the performance of terrible deeds whenever challenged.
Five seasons worth of "Ray Donovan" have exposed Ray's contradictory nature: he's fluctuated between devoted family man and neglectful parent/inveterate adulterer; and alternated between clever, virtuous strategy and a retreat to brute violence. Complicated (and sometimes just plain bad) protagonists have become the norm in ambitious adult dramas, and "Ray Donovan" enthusiasts have grown accustomed to balancing admiration with condemnation when it comes to Schreiber's titular antihero.
Ray's family life has always been a central part of the series. The first major conflict of the show involved the release of Ray's reprobate father, Mickey (Jon Voight, "National Treasure," 2004), from prison and the uncertainty about how Mickey would reintegrate into the lives of his three sons -- Ray, Terry (Eddie Marsan, "Miami Vice," 2006) and Bunchy (Dash Mihok, "The Thin Red Line," 1998) -- and about how willing Mickey was to manipulate, abuse and betray them (the answer turned out to be "very").
Ray's wife, Abby (Paula Malcomson, "Deadwood"), has been another pillar of the show, and her imperfect but devoted relationship with Ray, as well as her own struggles with personal demons, have offered a lot of drama. In the season 4 premiere, Abby was diagnosed with cancer, and to the ferocious dismay of many fans, her story permanently concluded in season 5 when she succumbed to the disease and Malcomson departed the show.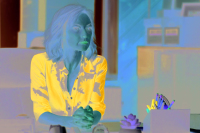 Lola Glaudini joins the new season of "Ray Donovan"
The season 5 finale set up an unresolved cliffhanger as Ray, reacting to the loss of his wife, took a plunge off of a 10-story building into New York's East River, leaving fans to speculate whether it was some sort of dream sequence or a literal turn of events in the narrative.
Promotional material for season 6 reveals that Ray did indeed attempt suicide but was unsuccessful. Previews show Ray being rescued from his act of desperation by the timely intervention of an NYPD patrolman, Sean (Mac) McGrath (Domenick Lombardozzi, "The Wire"), who pulls Ray from the East River and engages the devastated man in an unexpected brawl to keep him from wading back in to his doom.
Ray's fateful encounter with Mac and his new association with the sometimes corrupt fraternity of the New York Police Department will be a major part of season 6, and another accomplished character actor joins the cast to play a different police officer: Tony Curran ("Doctor Who") will portray Sgt. Mikey (Rad) Radulovic and will offer another point of entry for Ray as he becomes entangled within the culture and affairs of the NYPD.
Susan Sarandon ("Thelma & Louise," 1991) reprises the role of studio exec and media mogul Samantha Winslow, who became a major client of Ray's in season 5 and will continue to provide him with work this year. Winslow offers Ray some direction and distraction in the aftermath of his suicide attempt by retaining his services to extricate mayoral candidate Anita Novak, portrayed by series newcomer Lola Glaudini ("The Sopranos"), from a compromising sequence of events that involve harassment, assault and a dead body in need of disposal and coverup.
As Ray injects himself into the machinations of the NYC underbelly, family members from L.A. begin to trickle into the city, and the inevitable return of Mickey (who was sent to prison through Ray's plotting during season 5) will spark some midseason fireworks as the seasoned crook looks to wreak vengeance once again upon his estranged scions.
The combination of the fresh New York setting, the absence of a major character in Abby, and the unresolved pain of the characters she left behind means season 6 of "Ray Donovan" represents a serious shakeup. Ray will have to make his way in a new town without the benefit of his dependable Los Angeles resources and connections, and the alliances he begins to form in NYC may turn out to have competing interests. Watch "Ray Donovan" conquer the Big Apple on Sunday, Oct. 28, on Showtime.