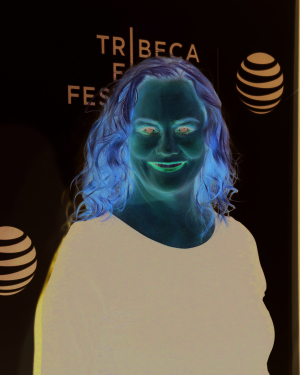 Cybill Shepherd to star in "I Love This For You"
Cybill the CEO: This year marks the 50th anniversary of Peter Bogdanovich's "The Last Picture Show" and Cybill Shepherd's big acting debut.
The actress went on to win two Golden Globe awards for her star turn in the groundbreaking series "Moonlighting" and her self-titled sitcom, "Cybill." In the past few years, Shepherd has mostly stuck to indie films and recurring/guest spots on TV, but that might change if a new Showtime pilot proves to be a hit.
Shepherd has signed on to star in "I Love This For You," a half-hour comedy pilot from "Saturday Night Live's" Vanessa Bayer. Bayer is both the star and executive producer of the pilot, which was previously titled "Big Deal."
"I Love This For You" is the story of a woman (Bayer) who overcomes childhood leukemia and lands her dream job as a successful host on a home shopping channel. Shepherd will play the role of "icy and enigmatic" Patricia Kunken, the network's founder and CEO.
Shepherd's most recent acting credits include "Love Is Love Is Love" (2020), from director/screenwriter Eleanor Coppola, and the 2017 film "Being Rose." If "I Love This For You" gets picked up as a series, this will be Shepherd's first series-regular role since "The Client List."
Shepherd joins a cast that includes "SNL" alumna Molly Shannon ("Wet Hot American Summer," 2001) as Jackie, a charismatic and popular host at the network; Paul James ("Soundtrack") as charming, down-to-earth stage manager Jordan Wahl; and Ayden Mayeri ("New Girl") as a chipper, "strategic" host.
Good 'Morning': With a cast that includes Jennifer Aniston ("Friends"), Reese Witherspoon ("Big Little Lies") and Steve Carell ("The Office"), Apple TV 's "The Morning Show" couldn't possibly need any more star power. And yet, that's exactly what it's getting.
Actress Julianna Margulies, the Emmy-winning star of "The Good Wife" and "ER," has joined the cast for Season 2, along with new series regulars Greta Lee ("Russian Doll") and Ruairi O'Connor ("The Spanish Princess"), and new addition Hasan Minhaj ("Patriot Act with Hasan Minhaj"). Margulies will reportedly play the role of Laura Peterson, an anchor at UBA News.
Questions have been swirling about whether Carell will return to Season 2 — especially given the fact that the actor originally signed a one-year deal — but producers have made it clear they want Carell back as former UBA co-host Mitch Kessler, so Margulies' involvement shouldn't necessarily be interpreted as an attempt to fill a big on-screen void.
The series is one of the many productions that were delayed by COVID-19. It was reportedly in the final stages of filming Season 2's first two episodes when production was shut down on March 12, and filming finally resumed in October.
In an interview with Deadline back in August, before filming resumed, Mark Duplass ("The League"), who stars as producer Chip Black, explained that the series' writers were trying to find a way to incorporate the pandemic into Season 2's storylines. "I know that they're also rewriting, which is crazy because that's what happened in the first season," Duplass said. "They had a whole set of scripts [then] and they rewrote everything to include the #MeToo movement, and now we've got other, larger, global phenomenon to deal with. I don't know what they're doing, but I know they're rewriting."
Director Mimi Leder confirmed the rewrites in a separate interview, saying "the writing will reflect the world we're living in."
Fox's fancy footwork: Fox has been busy developing a new ballet-themed dramedy but, due to scheduling conflicts, it has had to recast a few key roles.
The hour-long pilot is inspired by the British reality series "Big Ballet" and is described as "a funny and contemporary tale about second chances, chasing your dreams and taking back what's yours." It's about a group of underdogs competing to be part of a reality series that revolves around a modern remake of "Swan Lake." They may not have the traditional dancer physique, but they are certainly able to add some modern edge and wit to the classic story.
Tony-nominated actress Laura Benanti ("The Playboy Club") was originally cast in the role of Paula Dirks, a dancer and a former VP at a major car company, who decides that "The Big Leap" is an opportunity for her to let go of her fears and explore her artistic side. But when production timelines shifted, Benanti was forced to exit the role due to schedule conflicts.
Enter Piper Perabo. The "Covert Affairs" star has now joined the cast and will be taking over the role. And she's not the only new cast member: Kevin Daniels ("Council of Dads") is also stepping in for Matt Lucas ("Little Britain"), who was similarly forced to step away from the project due to scheduling conflicts.
Daniels will play the role of Wayne Sleep, the gay co-host of "The Big Leap" and a former dancer who is entertaining, enthusiastic and encouraging. Mallory Jansen ("Galavant") will star as Monica Sullivan, a former ballerina with an acid tongue and an intimidating presence; she is also the co-host and choreographer of "The Big Leap," and convinced that it will be a complete disaster.
All three stars join previously announced cast members Teri Polo ("The Fosters"), Scott Foley ("Scandal"), Ser'Darius Blain ("Jumanji: Welcome to the Jungle," 2017), Ray Cham Jr. ("Five Points"), Jon Rudnitsky ("Saturday Night Live") and Simone Recasner ("Sink Sank Sunk," 2018).