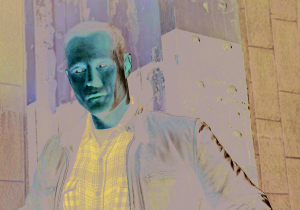 Jason Beghe stars in "Chicago P.D."
In 2012, producer extraordinaire Dick Wolf was asked why he'd decided to set his next round of TV shows in Chicago instead of New York City, where his Law & Order franchise was set. Wolf had this to say: "Chicago is in the heart of the country and IS the heart of the country." A trilogy of dramas later, the city continues to beat earnestly and predictably as the heart of the stories Wolf and his team have been perfecting for decades. You can catch a repeat episode of "Chicago P.D." Wednesday, Sept. 4, on NBC, and the whole slate of Chicago shows ("P.D.," "Fire" and "Med") returns Wednesday, Sept. 25.
It's not an overstatement to say that Wolf molded today's procedural drama genre. He created both "Law & Order" (which ran for 20 seasons) and "Law & Order: Special Victims Unit" (which is going into a record-breaking 21st season), which means he's produced thousands of hours of television over the past 30 years. Those two shows popularized the "ripped from the headlines" style, have broken barriers and records, and continue to enthrall audiences the world over.
The creation of the Chicago franchise (also known as "One Chicago"), marked a change for Wolf. While he had successfully pulled off series crossovers before, the new franchise allowed him to create an entire television universe, one that would intersect regularly and allow each show to tell part of larger, more impactful stories. The events of each series bleed into the others, allowing viewers to experience trauma and triumph across a broad spectrum and feel the impact the way a real community does. The city of Chicago itself has become a character in this universe, and it's easy to root for a city so full of heart. In an interview with TV Insider, Wolf said, "This is the Chicago version of Dickens' London, where any character from any of his books could show up in another."
On the surface, before it had the chance to grow into its interconnected form, the Chicago franchise was just good formula television, and, individually, each Chicago show is exactly what it intends to be. In "Chicago P.D.," Jason Beghe ("Californication") stars as Sgt. Hank Voight, a cop with a checkered past who is hell-bent on catching the bad guys no matter what it takes. Classic, compelling. "Chicago Fire" features a central cast of diverse characters whose love lives and personal dramas are almost as intense as the actual fires and emergencies the squad responds to in each episode. Ideal drama. "Chicago Med" tells the stories of doctors and patients at the fictional Gaffney Chicago Medical Center, and much like "ER," "Grey's Anatomy" and other medical dramas before it, the series is equal parts drama and trauma. Irresistible.
Any good show is bound to evolve over time, and the upcoming television season has some changes in store for the Chicago TV universe. The handsome Dr. Connor Rhodes, played by Colin Donnell ("Arrow"), is set to depart "Chicago Med" in the first episode of Season 5, and his on-screen lover and rival Dr. Bekker (Norma Kuhling, "Falling Water") is saying goodbye, too. Jon Seda ("Treme"), who has starred in "Chicago P.D." for six seasons, also announced his exit from the franchise back in April.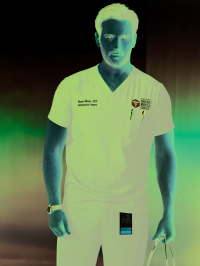 Colin Donnell as seen in "Chicago Med"
But at a Television Critics Association interview in July, Donnell gave fans hope for a return, saying, "We haven't closed the door firmly on a return or an appearance in the future." Thanks to the nature of Wolf's fictional universe, such a return could happen in any of the Chicago shows.
With deeply diverse casts and a willingness to address difficult, topical subject matter, these shows have the chance to explore cases and subjects that refresh their respective genres. Further, the Chicago franchise is so tightly imagined that crossover storylines occur on a regular basis. Not only does this delight fans and double down on the stakes of the plotlines, but it also creates a sharp sense of awareness that all three shows are intertwined. Even if audiences are inclined to favor one drama over the rest, they can't help getting invested in the entire Chicago world.
If the city of Chicago is the heart of the country, the Chicago franchise is the heart of the NBC network. It's a coming together of those burdened with the defense and care of the city's inhabitants: doctors, police force, firefighters and paramedics. To tune in is to enjoy a layered depiction of the most high-stress and high-risk moments of an exciting community, all dressed up as blue-collar dramas with bulletproof Wolf-standard plot devices.
What's not to love? You can continue to enjoy the "One Chicago" world with a repeat episode of "Chicago P.D.," airing Wednesday, Sept. 4, on NBC. And don't miss the season premieres of "Chicago P.D.," "Chicago Fire" and "Chicago Med" when they return on the same night, Wednesday, Sept. 25.