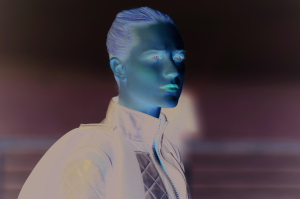 Evan Rachel Wood stars in "Westworld"
Nothing says the Old West like robots, right? It's certainly true for Season 3 of HBO's hit series, "Westworld," premiering Sunday, March 15, on the premium cable channel. In the fictional amusement park of Westworld, a troupe of eerily lifelike AI called "hosts" are programed to play the roles of townsfolk and gunmen for the park's guests. The series entered the HBO lineup in 2016 and stars Evan Rachel Wood ("Frozen II," 2019) as Dolores Abernathy, the oldest host in the park, and a rancher's daughter-turned-robot revolutionist.
In this western-themed adult playground run by a company called Delos Destinations, there are no consequences. Guests are allowed to indulge their darkest fantasies, and the AI hosts have their memories wiped regularly, often after dying at the hands of a guest.
But the hosts begin to evolve. A few particularly astute and tenacious beings learn who they really are, and, more importantly, start to remember, even after their memories are supposedly wiped. The series makes you wonder if there is more humanity in these machines than in the people who oversee them.
In Season 2, the hosts (who have become self-aware) set out to take control over the park. Tessa Thompson ("Thor: Ragnarok," 2017) plays Charlotte Hale, the executive director of Delos, but in the Season 2 finale, a major plot twist has her playing Dolores as well. No worries, though, Wood is back as Delores for Season 3, in the body the escaped host pieced together in last year's season finale. As Season 2 wrapped up, it seemed like the hosts had accomplished their mission. What more could they do? HBO is notoriously tight-lipped, but the trailers for this new season unveil a whole new adventure for these sentient androids. This time, it's outside the park.
This gripping show is actually based on a 1973 movie of the same name, written by Michael Crichton, author of "Jurassic Park," "Congo," "Timeline" and many other page-to-screen success stories. It starred Yul Brynner ("The Ten Commandments," 1956) as an android in the park, with Richard Benjamin ("Goodbye, Columbus," 1969) and James Brolin ("Traffic," 2000) as guests. In this version, the theme park actually housed three alternate worlds with varying themes: Western World, Medieval World and a Roman World. While the film was popular in its time, HBO's take on the story is inventive and fresh.
Critics can't help but compare this 21st century version of "Westworld" to HBO's other smash hit, "Game Of Thrones." The fantasy-drama series ended in 2019 after an eight-season run that had an enormous following. Odds are, if you enjoyed "Game Of Thrones," you'll get hooked on "Westworld." Hopefully, this foreshadows a nice long run for our ranching robots.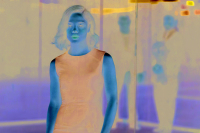 Tessa Thompson in "Westworld"
The show itself is full of big names who consistently turn in stellar performances. The cast so far has included Anthony Hopkins ("The Silence of the Lambs," 1991), Jeffrey Wright ("Shaft," 2000), James Marsden ("Dead to Me"), Thandie Newton ("Beloved," 1998) and Ed Harris ("Apollo 13," 1995). Oh, and if you look closely, you can even catch NFL star running back Marshawn Lynch of the Seattle Seahawks making a guest appearance. This season, Aaron Paul ("Breaking Bad"), Lena Waithe ("Master of None"), Tommy Flanagan ("Sons of Anarchy"), Michael Ealy ("Stumptown"), Vincent Cassel ("Black Swan," 2010), Kid Cudi ("How to Make It in America"), John Gallagher Jr. ("The Newsroom") and more join the cast.
HBO has gone all out to make this experience truly immersive for fans, even developing a Virtual Reality experience with Survios, the interactive content studio. Taking it a step further, HBO created a dystopian-themed website run by a fake company, Incite Inc. Within the site, HBO tucked away two additional trailers for the show. It's a virtual treasure hunt for "Westworld" fans.
The hidden trailers are dark and dramatic and suggest that Dolores' journey to freedom will come at a steep price. After two intense trailers full of murder and explosions, No. 3 is a complete surprise. It reveals Dolores' budding relationship with a new character, Caleb (Paul), and frames it as a romantic comedy. The two of them order milkshakes, take long strolls on a pier and ride off into the sunset on horseback. The trailer promises that Season 3 will be "35% more romantic." The tongue-in-cheek humor is a nice break from the intensity of the hosts' fight for freedom.
But, like everything in Westworld, we have to wonder: Is any of this real?
The trailer shows Dolores and Caleb sharing a Sleeping Beauty-esque kiss and attending a Cinderella-style masked ball, and it seems the Westworld operators could be trying to give this theme park a Disney twist. "Westworld" has a history of leaving a few Easter eggs sprinkled through its episodes. Its writing is often intentional and interconnected. And if this is still the case, what are they trying to tell us now?
To find out the answer, saddle up for Season 3. "Westworld" returns Sunday, March 15, on HBO.