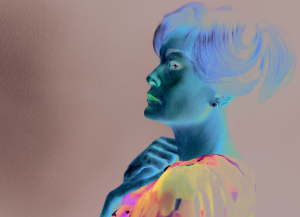 Jessica Lange as seen in "American Horror Story: Murder House"
As its legion of fans will attest, "American Horror Story" is a show in a league of its own. With its signature niche combination of campy horror, artistic vision and a hint of comedy, it has garnered a cult fan base and has become one of the longest-running series on FX. Whatever wacky and depraved plotline the story is following at a given moment, be it that of a journalist trying to escape a corrupt asylum or the misfortunes of a group of young witches coping with disturbing powers, the show's loyal viewers are all in.
Now those fans are getting a much-needed fix, as the eighth season, "American Horror Story: Apocalypse," has finally begun. The second episode, titled "The Morning After," airs Wednesday, Sept. 19, on FX.
One of the great things about "American Horror Story" being an anthology series is that every season brings the fresh perspective of a new setting for the inevitable psychological gore-fest to play out, yet many of the same beloved actors return to get us invested in a new host of characters. This season is packed with returning veterans for fans to get hyped about, including Jessica Lange ("Tootsie," 1982), Cheyenne Jackson ("30 Rock"), Evan Peters ("X-Men: Apocalypse," 2016), Kathy Bates ("Fried Green Tomatoes," 1991), Sarah Paulson and Stevie Nicks.
Lange, who played several characters over the course of the first four seasons before leaving the series in 2015, is returning to her "American Horror Story" roots; Paulson announced during a summer press tour that Lange will be reviving her original character from season 1, Constance Langdon. This is no doubt a welcome surprise to many, since the storyline in which Constance was involved left off on a cliffhanger.
Ever since "American Horror Story: Murder House," introduced an Antichrist origin story, there has been speculation about when this storyline is due to return. Michael Langdon, Constance's grandson and the human-spirit hybrid who was prophesied to bring about the end times, was born at the end of "Murder House," leaving fans with a major tease that has gone unaddressed in subsequent seasons.
It seems that now is the time for payoff, however, as show creator Ryan Murphy revealed in June that "Apocalypse" is a crossover season with both "Murder House" and "Coven," and, as the title suggests, will deliver on the promise of apocalyptic mayhem. At the end of "Murder House," Constance Langdon took custody of Michael and was one of the only characters who had true insight into the gravity of the destruction the boy was foreseen to bring.
More recently, it was revealed via photos posted by Murphy on social media that Vivien Harmon (Connie Britton, "Nashville"), Michael's mother, and her husband, Dr. Ben Harmon (Dylan McDermott, "The Practice"), are also making their comeback for "Apocalypse," and Murphy said on Twitter that he invited all the witches from "Coven" to come back. The combined return of all these classic characters is bound to be effective kindling for the explosive crossover season fans have been waiting for.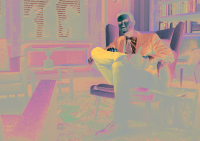 Cheyenne Jackson as seen in "American Horror Story: Cult"
Murphy and his cast have been immensely secretive about any spoilers for the current season, but the creator did reveal at an FYC event that he intends the artistic tone of "Apocalypse" to be "not necessarily as real and as grounded" as that of some of the previous seasons. The plot in which the audience is currently embarking is meant, rather, to match the cerebral weirdness of "Asylum" and "Coven." This has certainly been conveyed through the teasers and posters that have been released, which depict a blood-red baby (evidently hinting about Michael as the main focus of the season) and a gnarled, blackened demon hand reaching out to the child. The strange and disturbing vibe of the teaser videos and images suggests "Apocalypse" is not shying away from deep psychological horror, and intends to really dig its claws into the unsettlingly experimental tone for which "American Horror Story" is famous.
Further cementing the promise of more classic "American Horror Story" innovation to come in this season, the show's executive producer, Alexis Martin Woodall, said at the Television Critics Association press tour that "the story begins with the end of the world, and then our world begins." At press time, it is not known what happens in the first episode of "Apocalypse," which is enticingly titled "The End," but it's safe to assume that showrunners have pulled out all the stops to bring fans a creative telling of what happens after the end of the world.
With a cast filled with classic "American Horror Story" characters and beloved returning actors, "Apocalypse" is sure to deliver on fans' long-held hopes for an epic, world-fusing crossover season. Catch the second episode when it airs Wednesday, Sept. 19, on FX.