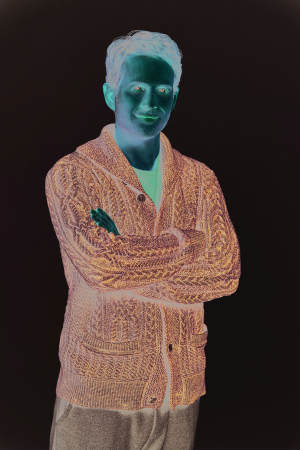 Glenn Howerton stars in "A.P. Bio"
The critically acclaimed NBC TV series "A.P. Bio" may not have amassed a large enough audience to stay on network television after its second season, but fans can breathe a sigh of relief: the series created by former "Saturday Night Live" cast member Mike O'Brien is not over yet. It returns Thursday, Sept. 3, on NBC Universal's new streaming service, Peacock.
The story of Jack Carson Griffin (Glenn Howerton, "It's Always Sunny in Philadelphia"), a dishonored Harvard professor, continues in this new installment. When we first met Jack, he had just lost his dream job to his nemesis, Miles Leonard (Tom Bennett, "Rocketman," 2019). He ended up working as an A.P. Biology teacher at the fictional Whitlock High School in his hometown of Toledo, Ohio, and his downward spiral didn't end there.
Consumed with thoughts of revenge, Jack went to great lengths to use his honor roll students to get back at Miles. Of course, his life at Whitlock High has become much more complicated since then, and as he becomes more and more invested in life in his hometown, his antics become more complex. Meanwhile, principal Durbin (Patton Oswalt, "Marvel's Agents of S.H.I.E.L.D.") tries his best to manage Jack.
In the second season of the show, Jack again uses his students, but this time he tries to figure out what makes Toledo folks happy in their daily lives. All the while, he is extracting information he thinks could come in handy for the bestselling book he plans to write. When the sophomore season ended, "A.P. Bio" was thrown into limbo, but, ultimately, NBC execs decided to save it and give it a new home. All eight episodes of the third season are set to premiere at once on Peacock.
If you're a fan of the comedy television series, you may not approve of this season's short, eight-episode run, as its first two seasons spoiled us with 13 episodes each. The change was unavoidable, though, since COVID-19 interrupted filming schedules -- the change in episode count was not an intentional change.
What is particularly interesting about Season 3 is how it is set during our current global situation: the people of Toledo are also facing a global pandemic, with students attending their classes via Zoom classrooms. Even Whitlock High was not given special treatment by the global health emergency. Not only will audiences see classroom setting changes, but we will also see relationship changes. Jack is ripped away from his love interest, Lynette (Elizabeth Alderfer, "Disjointed"). This time around, if the class wants to earn their A grades, they'll have to help Jack with his love life.
While its ratings weren't that impressive during its initial two-season run, "A.P. Bio" has been well-received critically, and several network executives supported the series, despite it not being a top-rated show.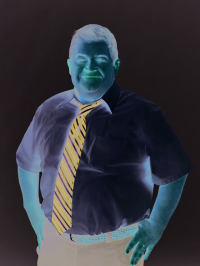 Patton Oswalt as seen in "A.P. Bio"
"A.P. Bio" is underrated because it doesn't settle for easy laughs. Its jokes are consistently intelligent, and the series is patiently laid out, which is probably why it has been such a hit with critics.
Aside from the return of Howerton as Jack, the "A.P. Bio" Season 3 cast includes Mary Sohn ("The Boss," 2016), Lyric Lewis ("Baskets"), Jean Villepique ("Sharp Objects") and Paula Pell ("Wine Country," 2019), among many others.
"A.P. Bio" is executive produced by O'Brien, Seth Meyers ("Late Night With Seth Meyers"), Andrew Singer ("30 Rock"), Michael Shoemaker ("Late Night With Jimmy Fallon") and NBC comedy heavyweight Lorne Michaels ("Saturday Night Live").
According to NBC Universal executives, the cast and crew of the show, which is partly produced in-house through the Universal Television-based Broadway Video, are more than excited to get rolling back into American TV. O'Brien, who has worked alongside Michaels for a long time, going back to his "Saturday Night Live" era, referred to "A.P. Bio" as his most favorite project in life.
Although streaming services such as Netflix have picked up a number of canceled network shows over the years, such as Fox's "Lucifer" and ABC's "Designated Survivor," "A.P. Bio" is the first comedy series to be revived by a streamer under the same corporate umbrella as its original network.
Mark it in your calendar: Season 3 of "A.P. Bio" premieres Thursday, Sept. 3, on NBC new streaming service, Peacock. And, if you haven't watched Seasons 1 and 2, now is your chance. You can catch up on the streamer, too, and then dive into Season 3 when it premieres. This series is the program many of us need -- settle in for a ton of laughs.