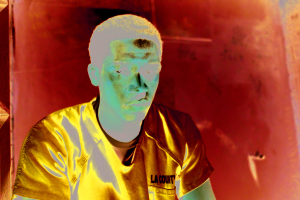 Damson Idris stars in "Snowfall"
FX takes us back to the '80s once more in the Season 3 premiere of "Snowfall," airing Wednesday, July 10, on the cable channel. The show continues to follow the intersecting lives of several individuals from diverse socioeconomic backgrounds who have all found themselves tangled up in the burgeoning cocaine trade of mid-1980s Los Angeles.
"Snowfall" stars Damson Idris ("Black Mirror") as Franklin Saint, a young man from L.A. who is seduced by the power and profit the illicit drug trade can deliver, and over the course of the show, he has transformed himself from a novice marijuana dealer to a cocaine kingpin with international concerns.
Franklin is surrounded by older family members who each have their own history of either resisting or participating in the drug trade of Los Angeles. Franklin's mother, Cissy Saint, played by Michael Hyatt ("The Wire"), is initially a force for good in Franklin's life. Like any good mother would, she attempts to dissuade him from taking the dangerous path that she has seen destroy so many people before him.
Her benevolent watch is counterbalanced by Franklin's uncle (Amin Joseph, "Baywatch," 2017), who sets him up with his first small role in the drug world as a marijuana dealer, and his aunt (Angela Lewis, "The Last Ship"), who introduces him to her former contacts in the underworld and helps him find his footing in this shady new career.
While Franklin builds his little empire, others around him are also engaged in the same high-risk industry. Emily Rios ("Breaking Bad") plays Lucia Villanueva, the ruthless heir of a cartel family, and her violent rise through the world of organized crime is supported by her lover, Gustavo "El Oso" Zapata, a former luchador wrestler-turned-mob enforcer, played by Sergio Peris-Mencheta ("Resident Evil: Afterlife," 2010). Elsewhere, corrupt CIA operative Teddy McDonald, played by Carter Hudson ("The Night Of"), tries to navigate the fine line he has drawn for himself between advancing his personal interests and complying with the official orders from on high (which frequently seem no less corrupt than his own schemes).
The third season of "Snowfall" may feel especially significant to its cast and crew, who are coping with the loss of a leader and collaborator. During the production of Season 3, Oscar-nominated film director and "Snowfall" creator John Singleton suffered a sudden stroke and died several days later. Singleton was only 51 years old at the time of his death, and in the wake of the tragedy, tributes began to pour in from the actors and musicians he had worked with throughout the years, including his most recent colleagues from "Snowfall."
Singleton is best known for his 1991 debut film "Boyz n the Hood," which garnered him two Academy Award nominations. He was praised for his ability to capture the concerns of '90s Los Angeles with the care and attention to detail of an L.A. native. He went on to direct and produce numerous films that continued to explore the nuances of life in Los Angeles, and he became a valued voice among African American filmmakers throughout the 1990s and 2000s.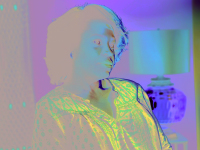 Michael Hyatt as seen in "Snowfall"
When "Snowfall" premiered in 2017, the period crime saga was seen as the mature Singleton's return to the themes and locales that characterized the beginning of his career, and the show was lauded for its accurate visual recreation of 1980s L.A. Beyond nailing the look and feel of that specific time and place, "Snowfall" continues to be praised for the stellar performances of its lead actors, with particular attention going to the young Idris in the role of Franklin.
Season 3 of "Snowfall" jumps ahead about six months from Season 2's finale, to the year 1984, and revisits Franklin at a point in time when his criminal success has grown so large that he struggles to wrangle it. Franklin's cocaine-dealing enterprise has generated massive amounts of profit, and he can't seem to keep his massive stockpiles of cash a secret. Besides finding a safe place for his money, Franklin's other goal in Season 3 is to distance himself from the dangerous exposure of street-level business and to begin dealing exclusively with reliable, high-volume middlemen who can provide a buffer between him and law enforcement.
Franklin's strategies for self-preservation are complicated by a developing feud with an LAPD officer who has tired of seeing his community fall victim to the drug trade and has identified Franklin as part of the problem. The emerging market for crack rock (a cheaper, altered form of cocaine) will also be explored in Season 3, as entrepreneurs within the drug trade attempt to diversify their product and appeal to vulnerable new customers in a different segment of the economy.
Despite the loss of their visionary showrunner, the cast and creators of "Snowfall" appear ready to pick up the storylines of their characters and continue telling the tale that Singleton helped get off the ground. The third season of "Snowfall" begins Wednesday, July 10, on FX.