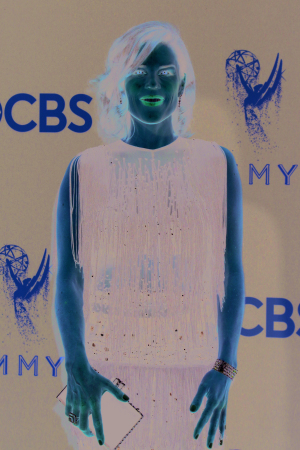 Neve Campbell to star in "Avalon"
'Avalon' bound: While Neve Campbell isn't returning to the Scream film franchise, she will be returning to Netflix's "The Lincoln Lawyer" for a second season. She will also soon headline another David E. Kelley TV adaptation: the ABC drama series "Avalon."
The Canadian actress has been tapped to play L.A. Sheriff's Department Det. Nicole "Nic" Searcy, the lead role in the series, which received a straight-to-series order earlier this year. Based on a short story by "Lincoln Lawyer" author Michael Connelly, "Avalon" is set on Catalina Island, where Nic heads up a small office. In fact, she's the only detective assigned to the substation.
Campbell's character is described as "somewhat inscrutable" but "isn't easily intimidated and holds firm to her morals" -- that might be why she's been posted to Catalina's biggest city, a gig that "no career-driven L.A. cop wants."
Soon enough, Nic is pulled into a career-defining mystery that will challenge everything she knows about herself and the island.
"Rescue Me" actor Steven Pasquale has been tapped as the male lead and will play the role of Los Angeles County Sheriff's Det. William Claypool, who is called to Catalina to investigate a discovery. Alexa Mansour ("The Walking Dead: World Beyond") will also star.
"Avalon" marks Campbell's second collaboration with Kelley, Connelly, executive producer Ross Fineman and A E Studios, after starring opposite Manuel Garcia-Rulfo ("The Magnificent Seven," 2016) in Season 1 of "The Lincoln Lawyer." She'll be a recurring guest star in Season 2.
Campbell also has a recurring role in Peacock's upcoming series "Twisted Metal," but her most recent appearance was on the big screen, courtesy of this year's addition to the Scream franchise. That fifth installment grossed $140 million worldwide and a sixth Scream film is expected to land in 2023 -- this time without Campbell, who cited pay disparity as the reason for bowing out.
Maybe 'McBeal': Speaking of David E. Kelley productions, it's been 20 years since "Ally McBeal" left TV, but the Emmy-winning legal dramedy may be the latest long-gone TV series to be revived for modern audiences.
According to Deadline, a sequel series may be in early development at ABC. Similar to NBC's reboot of "Night Court," this new iteration would focus on the daughter of a character from the original series — in this case, the daughter of Renée Raddick (originally played by Lisa Nicole Carson, "ER").
Of course, the big question is whether Ally herself, Calista Flockhart ("Supergirl"), will return to the series that earned her three Emmy nominations and a Golden Globe.
Flockhart, who is set to play Lee Radziwill opposite Tom Hollander's ("Pride & Prejudice," 2005) Truman Capote in the upcoming season of "Feud," has reportedly been approached to reprise her role in some capacity and serve as executive producer, but nothing has been announced just yet.
As for Kelley, the prolific TV producer isn't involved in this new iteration but has reportedly given it and writer/producer Karin Gist ("Our Kind of People") his blessing.
Gist is fresh off her role as executive producer and showrunner on Hulu's Mike Tyson limited series, "Mike," and she'll play the same roles (plus co-creator) on this potential "Ally McBeal" revival.
Axed by Apple: "Alias" actress Jennifer Garner was set to star in the Apple TV limited series "My Glory Was I Had Such Friends," but Garner has now exited the project, reportedly due to scheduling reasons.
It's the latest setback for the long-gestating project from J.J. Abrams' Bad Robot production company and Warner Bros. TV. This change, plus the long delay, has seemingly dealt a fatal blow to the production at Apple TV .
Despite handing it a straight-to-series order in 2018, the streamer has decided it will no longer move forward with the project. But all hope is not lost.
Bad Robot and Warner Bros. TV are reportedly looking for a new home for their planned TV adaptation of Amy Silverstein's inspiring memoir about the power of friendship and the support the author received while awaiting a heart transplant.
Meanwhile, Garner is busy headlining another limited series for the streamer, "The Last Thing He Told Me." It, too, is an adaptation of a bestselling book: Laura Dave's mystery novel about a woman's efforts to uncover the truth about her husband's disappearance.
The book was a Reese Witherspoon Book Club pick, and Witherspoon's ("Little Fires Everywhere") Hello Sunshine production company is also behind the Apple TV limited series (along with 20th Television).
Garner took over the role of Hannah Hall from Julia Roberts ("Gaslit"), who also pulled out last year due to scheduling. Garner has called it her "dream role," and, according to her Instagram feed, she even signed up for woodworking classes in order to get into character.
Angourie Rice ("Mare of Easttown") will play the role of her character's 16-year-old stepdaughter, Bailey.
No word yet on when "The Last Thing He Told Me" will land on Apple TV .
As for "My Glory Was I Had Such Friends," a writer's room has reportedly been working on additional scripts for producers to present to potential buyers.