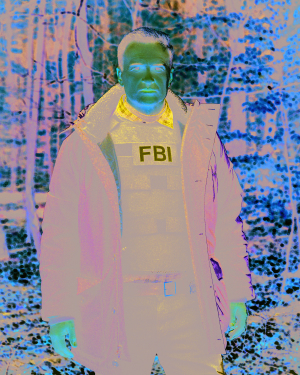 Julian McMahon stars in "FBI: Most Wanted"
In television, as in life, when you find a good thing, you want more of it. Broadcasters have banked on that fact for years, and TV viewers reap the rewards when they tune in to prime-time hits inspired by other prime-time hits.
While TV spinoffs are nothing new, full-blown franchises have emerged in recent years as television's hottest trend with series such as "NCIS," "FBI" and "FBI: Most Wanted," which air back-to-back-to-back on Tuesday, June 30, on CBS. The shows are just a few of the popular prime-time series that benefit from a common theme or setting.
A spinoff of "JAG," "NCIS" stars Mark Harmon as Special Agent Leroy Jethro Gibbs, who investigates crimes linked to military personnel in the Navy and Marine Corps. The "NCIS" family of shows has been one of the most successful franchises in television history. Gibbs and his colleagues first appeared in 2003, in two Season 8 episodes of "JAG" that served as a backdoor pilot. Although "JAG" ended in 2005, "NCIS" has persevered and is set to enter its 18th season this coming fall. Its two spinoffs, "NCIS: Los Angeles" and "NCIS: New Orleans," were also introduced through backdoor pilots in Seasons 6 and 11, respectively.
In "FBI," which premiered in 2018, Special Agent Maggie Bell (Missy Peregrym, "Rookie Blue") and her partner, Special Agent OA Zidan (Zeeko Zaki, "24: Legacy"), work in an elite unit in the New York office of the FBI. Its spinoff, rookie series "FBI: Most Wanted," focuses on a team of undercover agents on the FBI's Fugitive Task Force, led by seasoned agent Jess LaCroix (Julian McMahon, "Nip/Tuck"). Both "FBI" shows have performed well in the cutthroat prime-time ratings game, but that should come as no surprise given that "FBI" is the brainchild of Dick Wolf ("Law & Order"), arguably the king of TV franchises.
CBS has fared very well with franchises, but it isn't the only network to take advantage of a show's success by introducing a spinoff or two. First responders race into action in "9-1-1" and "9-1-1: Lone Star," both of which air Mondays on Fox. Created by Ryan Murphy, Brad Falchuk and Tim Minear of "American Horror Story" fame, the original "9-1-1" made waves for its top-notch cast led by Oscar nominee Angela Bassett ("What's Love Got to Do With It," 1993) as police officer Athena Grant and Peter Krause ("Six Feet Under") as firefighter Bobby Nash. The series averaged 10 million viewers per episode for Season 3. No doubt bolstered by the show's success, Fox ordered the spinoff "9-1-1: Lone Star" in May 2019. Starring perennial heartthrob Rob Lowe ("The West Wing") and activist and actress Liv Tyler ("Ad Astra," 2019), the 10-episode series premiered in January. It has performed almost as well as its predecessor, with an average of more than 9 million viewers per episode so far.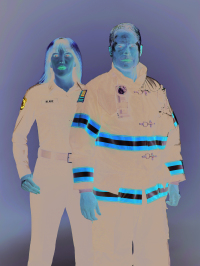 Liv Tyler and Rob Lowe star in "9-1-1: Lone Star"
Good things come in threes on NBC with the network's Chicago franchise, which you can catch on Wednesdays. "Chicago Fire," "Chicago P.D." and "Chicago Med" have all been successes for NBC, but the fourth installment of the series, the legal drama "Chicago Justice," was canceled after just one season in 2017, indicating that perhaps you can have too much of a good thing. This franchise also came from Wolf and began with the premiere of "Fire" in 2012. That show follows the professional and personal lives of firefighters and paramedics working at the city's Firehouse 51. "Chicago P.D." followed in 2014 to bring audiences stories of cops in the department's Intelligence Unit. Last, but certainly not least, was the premiere of "Chicago Med" in 2015. The medical drama documents the lives of those who work in a busy ER.
It's also interesting to note that NBC is home to "Law & Order: Special Victims Unit," part of Wolf's hit Law & Order franchise. It's the longest-running live-action prime-time series of all time, with 21 seasons, and airs Thursday, July 2.
ABC has gotten in on the franchise game over the years, notably with its hit "Grey's Anatomy," which premiered in 2005 to widespread acclaim. The Shonda Rhimes ("Scandal") medical drama follows the tumultuous lives of doctors at Seattle Grace Hospital. It has proven very successful for the alphabet network and has spawned two spinoffs to date, though only one is still on the air: "Private Practice" aired from 2007 to 2013, and in 2018, ABC premiered "Station 19," which focused on the city's firefighters. "Grey's" cast member Jason George jumped ship to take a role in "Station 19" as his character, Dr. Ben Warren, changed career paths to be a firefighter alongside Andy Herrera (Jaina Lee Ortiz, "Rosewood"). The series has been a consistent performer for ABC with Season 3 drawing an average of more than 8 million viewers per episode.
These shows are but a small sampling of TV's hit franchises, and the trend shows no signs of slowing down. So long as audiences keep tuning in, networks are sure to keep coming up with new tweaks on popular concepts. Until a new franchise emerges, enjoy prime-time staples inspired by "NCIS," "9-1-1," "Chicago Fire" and "Grey's Anatomy."