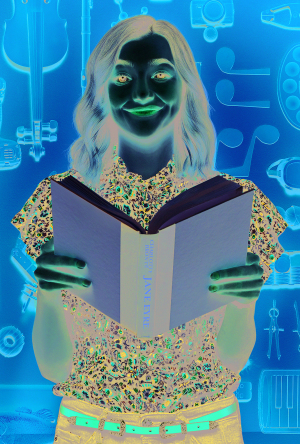 Ashley Boettcher stars in "Outmatched"
Worried about screwing up your kids? So are the parents in Fox's newest sitcom. Mike (Jason Biggs, "Orange Is The New Black") and Kay (Maggie Lawson, "Psych") live in New Jersey, and they're as average as can be. Their kids, however, are anything but normal -- they're geniuses. The newest episode of "Outmatched" airs Thursday, March 26, on Fox.
This laugh-out-loud comedy series is in its first season, and already it's tackling some tough issues, such as bullying and dating. These subjects are difficult enough to broach with children, but Kay and Mike must figure out how to guide children who are far more advanced (intellectually) than they are.
Thankfully, they have a little help. The show also features Tisha Campbell-Martin ("My Wife and Kids") and Finesse Mitchell ("Saturday Night Live"), who play Rita and Irwin, two family friends who help them cope and support them in bringing up their gifted children.
Sixteen-year-old Brian (Connor Kalopsis, "Days of Our Lives") is a pompous math genius who has trouble making friends. Nicole (Ashley Boettcher, "Lost In Oz") is their second child and eldest daughter. The family word whiz, she is a little too devious for her own good. Marc (Jack Stanton, "The Mick"), their 10-year-old, is on track to become the next Mozart. But it's hard to find time to compose a masterpiece when you have to go to middle school.
And then there's Leila (Oakley Bull, "Beautiful Boy," 2018). Sweet, 8-year-old Leila is the only one who seems to have picked up some of her parents' traits. She's definitely the normal one, and she is more concerned with how the "nose is the mouth of smells" than solving complex equations. But Mike and Kay aren't disappointed -- in fact, they're relieved. It's nice to have someone in the house to connect with.
Leila's relentless energy, combined with her siblings' genius abilities, make for an explosive combination that keeps Mike and Kay on their toes. And I mean literally explosive. The family series started off with a bang as they lost an entire room of their house to a chemical explosion in the pilot episode.
Then, in Episode 2, Kay and Mike set out to chat with their kids about the birds and the bees. While Brian compared kissing to breastfeeding, Marc listed all the great artists who have died from syphilis. By the time they were finished, the parents found themselves learning more frightening facts about sex than they ever wanted to know. It's safe to say it did not go as planned.
Regularly, the parents find themselves escaping to their basement for a little alone time in order to enjoy mindless activities like playing darts, flipping the typical parent-teen dynamic on its head. While we don't all have off-the-charts brilliant children, so much of their family situation is easy to relate to, like prepping the kids for a visit from grandpa and grandma.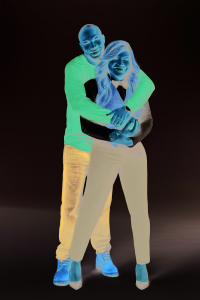 Finesse Mitchell and Tisha Campbell-Martin from "Outmatched"
Produced by 20th Century Fox Television and Fox Entertainment, this show is the brainchild of writer Lon Zimmet ("Happy Endings"), who also serves as its executive producer. Interestingly enough, the show comes on the heels of the finale of "The Big Bang Theory," another hit series that deals with genius-level individuals coping with the pains of normalcy. While Zimmet's show has been met with some criticism and mixed reviews, it's important to remember that "Outmatched" is still in the early stages of its first season, and it often takes at least 10 episodes for a show to really hit its stride.
Of course, it helps that the sitcom holds the time-slot directly after one of Fox's biggest family hits, "Last Man Standing." Despite it being another show about the parent-child relationship and navigating a world you don't fully understand, the situations are completely different. Hopefully, this can keep viewers watching while "Outmatched" pushes through any first-season hiccups.
It can be tough to get the chemistry right in a sitcom, but Mike and Kay seem to be a perfect match. Their tag-team style and attitude towards parenting makes for some hilarious moments and funny one-liners. Lawson, who stole our hearts in "Psych," is no stranger to comedy, though this role is certainly a switch up from her string of roles in cop shows and dramas. And who better to pair her with than Biggs, who made a name for himself with the American Pie movies?
While their characters, Mike and Kay, are technically considered "average," they have more than enough tenacity and street smarts to help their kids adjust. They're focused on encouraging them to come into their own as prodigies -- especially since the alternative would be letting them free-fall into evil genius territory.
You can catch up on the fun with previous episodes on Fox.com. And if you're smart, you'll make sure to set a reminder for Thursday, March 26, to catch the next episode of "Outmatched" on Fox.