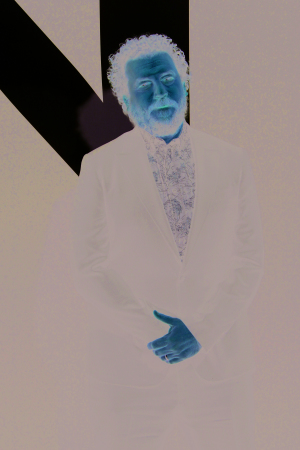 Danny McBride is behind "Smokey and the Bandit" reboot
'Smokey and the Bandit' redux: It was a monster hit in 1977 — in fact, if it weren't for "Star Wars: A New Hope," "Smokey and the Bandit" would have been the highest-grossing movie that year.
The Burt Reynolds-led ("Deliverance," 1972) tale of a bootlegger, a runaway bride, a truckload of beer and a race across state lines spawned film sequels and made-for-TV movies. Now, more than 40 years later, it seems "Smokey and the Bandit" is poised to hit the road again — this time, as a TV series.
Director David Gordon Green ("Halloween," 2018) and producer Brian Sides ("Alaska: The Last Frontier") are developing the TV adaptation for Universal Content Productions, co-writing the script, and Green will direct the pilot. No network is yet attached to the series, but frequent collaborators Danny McBride ("The Righteous Gemstones"), Jody Hill ("Eastbound & Down") and Brandon James of Rough House Productions are all on board as executive producers, as are Seth MacFarlane ("Family Guy") and Erica Huggins ("The Dark Tower," 2017) through their Fuzzy Door production company.
The potential new "Smokey and the Bandit" series will reportedly draw inspiration from the drive-in double features of the 1970s and '80s. "Growing up in the south, 'Smokey and the Bandit' was an iconic franchise for me," Green said. "The legacy of these characters is a playground of swagger and sass that I'm excited to dig into."
This is the latest Universal Pictures film title to get the revival treatment, and the most recent project to come out of MacFarlane and Fuzzy Door's huge overall deal with UCP.
"When UCP mentioned 'Smokey and the Bandit', we were immediately drawn to it," Huggins, president of Fuzzy Door, said. "We knew we had to remain faithful to its original setting in the South and find an authentic voice. David's immediate interest and his unique perspective and love for the original made it possible. 'Smokey and the Bandit' was a very cool and irreverent film at the time, and we hope to achieve that same feeling in the show."
The 'Texas Way': He was born in California but grew up in Texas and still resides in the Lone Star State. But now, actor Thomas Haden Church ("Broken Trail") can officially say he's "The Texanist."
The Emmy winner will serve as executive producer and play the lead role in the upcoming comedy, which is in development at Fox. A multi-camera project, the series is inspired by David Courtney's humorous Texas Monthly column and written by "Cheers" executive producer and "Kevin Can Wait" showrunner, Rob Long.
Church will star as Dave, an opinionated Austin-area radio show host who dishes out advice and voices his thoughts on the true Texas way of life. The thing is, that "Texas Way" is changing, and that makes Dave's job a little more complicated than he anticipated. With input from his family, friends and colleagues, Dave will have to "become the arbiter of which changes to embrace and which to reject, possibly opening his mind in the process — just not that much" (per the network).
Church, who earned an Oscar nomination for his performance in "Sideways" (2008), had several projects on the go in 2019, including the films "Hellboy" and "The Peanut Butter Falcon." His HBO series, "The Divorce," also ended its three-season run last year. His most recent film credit is this year's "The 24th," a historical drama about the all-Black 24th U.S. Infantry Regiment and the Houston Riot of 1917. Now he can add "The Texanist" to his already lengthy list of TV and film credits, though it's still too early to talk about a premiere date.
'Assassin's Creed' TV: Another well-known title is getting the TV treatment, but this time it's a video game franchise.
Video game company Ubisoft, which has just released the 12th major installment of its bestselling Assassin's Creed series, has also struck a deal with Netflix to produce a live-action TV adaptation of its video game franchise that has sold more than 155 million games worldwide.
"Assassin's Creed" is not the first game to get the TV treatment courtesy of Netflix — "The Witcher" and "Resident Evil" have already blazed that trail. That being said, its "ripped from the history books" storylines and characters make it a treasure trove of source material for other live-action, animated and anime series, which all fall under this new content deal.
"Assassin's Creed" was previously adapted into a live-action film in 2016, starring Michael Fassbender ("Steve Jobs," 2015) and Marion Cotillard ("Inception," 2010), but the idea of a TV adaptation has also been bandied about for a while. In 2017, "Castlevania" producer Adi Shankar announced on Facebook that he was working with Ubisoft to develop an anime series, but nothing came of it, and Shankar has since moved on to other projects.
Now that Netflix has committed to a live-action series, the search for a showrunner is underway. As for Ubisoft, its film and television production arm is busy with a full slate of projects in development or production, including Netflix's "Tom Cancy's The Division," Lionsgate's "Rabbids," Screen Gems' "Just Dance" and Apple TV 's "Mythic Quest: Raven's Banquet" series.